Home Care Assistance Tips for Easier Morning Wake Ups
May 12, 2023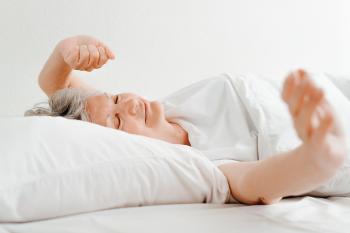 As you get older, sleeping habits can change, and this is true for your senior loved one. Although their sleeping habits may shift, they should still be getting a full 7-8 hours of sleep each night. If they are constantly up in the middle of the night, they may not feel well-rested when waking up. Luckily, there are some tips you and your home care assistance team can give your seniors to help them wake up feeling better and more rested.
Stick To a Regular Schedule
One of the best things that home care assistance can provide your senior loved one is the chance to create a routine. This means going to bed at the same time every night and waking up around the same time every morning. When your body gets the same amount of sleep every night, it will become second nature to go to bed at that time, even if you don't feel tired. They will wake up feeling refreshed and happy, knowing they got a good night of sleep.
Use a Fun Alarm Clock
Waking up to a startling sound can jar a senior awake, and this can leave them feeling tired later on in the day. Find a fun tune or a soothing sound to wake up to. A loud or frightful alarm can leave a senior feeling in a bad mood which won't help them stay positive throughout the day. Instead, use their favorite song or tune to wake up. Home care assistance can help set a seniors alarm clock to one of these sounds.
Wake Up With the Natural Light
When your senior has natural light in their bedrooms, it helps stop the production of melatonin, which is the natural chemical in your body that helps them sleep. If they sleep with the curtains closed, have home care assistance open them for your loved one. This will help them wake up and see outside and help them wake up with a positive attitude and mindset. They will feel the warmth from the light and feel refreshed when waking up. It's a great small trick for seniors to follow.
Drink Water First Thing In The Morning
You may know that the health community believes in drinking a big glass of water first thing in the morning, and for a good reason. It helps to get your body awake! This glass of water will wake up your brain, metabolism, and help you feel fresh in the morning. It's a secret that tons of people use, and it really works for those trying to feel energized in the mornings.
Plan To Do Something Fun
When your senior loved one has something fun to look forward to, it will make waking up easier. This can be something that they do weekly with home care assistance or something they do on their own every day. Either way, having something to do that they enjoy can help them wake up easier and help them have a positive attitude during the day. So it's important to have a routine that your seniors cherish.
If you or your loved one is looking for Home Care Assistance in Atherton, CA, please call Familiar Surroundings Home Care.
Santa Clara County: (408) 979-9990 in
San Mateo County: (650) 353-9777
Santa Cruz County: (831) 480-3990