What Personal Care at Home Really Offers for Seniors
May 5, 2023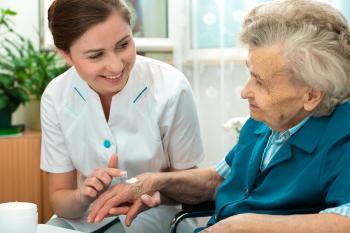 Many family caregivers may not be aware that their aging adults need help managing personal care tasks until something happens. Personal care tasks are ones such as showering and bathing or eating meals. Having help with these tasks can make all the difference for a senior who wants to age in place for as long as they can. Understanding more about personal care at home and how it helps can ensure that seniors get the help that they need.
Bathing and Grooming
Personal care at home can offer help with bathing, showering, grooming, and other personal hygiene tasks. For seniors that are finding these tasks more difficult or even scarier than they used to be, they might not have realized that they could find someone to offer assistance with tasks like these. Having someone there to offer support with these tasks ensures better health and also comfort.
Dressing and Changing Clothes
Seniors might have trouble getting dressed and changing clothes for a variety of reasons. They may lack the dexterity to handle the clothing and closures or they may no longer be as mobile as they were before. All of these challenges can leave seniors feeling uncomfortable and dealing with hygiene challenges unless they have help from someone.
Toileting
Seniors who are dealing with incontinence or mobility issues might find it difficult to get to the toilet quickly or safely on their own. Home care providers can help seniors to start doing things like establishing toileting routines that reduce bathroom emergencies. They can also assist with changing incontinence products and cleaning up after.
Transferring and Mobility
Transferring means moving someone from a bed to a chair or from a wheelchair into a shower chair. This is an activity that people do every day without trouble, but seniors can suddenly find this to be extremely difficult, if not impossible. Personal care at home can help seniors to be more mobile, ensuring that they're safe while they do so.
Preparing Meals and Eating
Eating healthy meals at regular intervals is crucial for seniors to maintain their health. but it can be challenging for them to take care of every aspect of what this entails. Caregivers can help with planning nutritious meals, ensuring groceries are on hand, and cooking. If seniors need help eating, personal care at home can help with that, too.
Offering Companionship
Another benefit of having caregivers available is that they offer social interaction and companionship for the people they're helping. This is an important aspect for people who are suddenly needing help with very personal tasks. It's essential that they are able to maintain their dignity and have the help that they need without feeling as if they're a burden to anyone.
Personal care at home offers seniors a wide range of assistance and support with tasks that can be really embarrassing to need help managing. Having that help ensures that seniors are able to maintain their independence, stay as healthy as possible, and enjoy a higher quality of life than they would without assistance.
If you or your loved one is looking for Personal Care at Home in Redwood City, CA, please call Familiar Surroundings Home Care.
Santa Clara County: (408) 979-9990 in
San Mateo County: (650) 353-9777
Santa Cruz County: (831) 480-3990