How Companion Care at Home Helps Seniors Avoid Isolation and Loneliness
March 17, 2023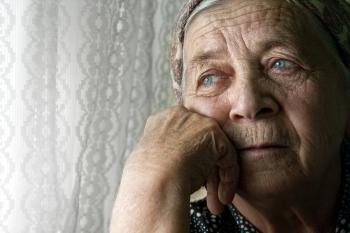 Aging can bring with it loneliness and isolation for seniors that they don't expect. That's especially true if family members have moved away and friends are dealing with their own challenges. For seniors who want to age in place, it's important to find a variety of different ways to cope with these changes. Companion care at home is one crucial way to battle loneliness and isolation for aging adults.
Volunteer
Lots of seniors have time on their hands and still want to feel as if they have a sense of purpose. Volunteering can be a great way for seniors to get involved in their community and socialize with new people. It can also help them to feel fulfilled and have a sense of purpose. There are lots of volunteer opportunities that don't require a lot of effort or time and these can be perfect for seniors.
Join a Group or Community Event
If volunteering isn't an option, community events, groups, or clubs might be a better fit. There are lots of different options here, too, like book clubs, clubs for board games, gardening groups, and so much more. Even simply attending community festivals regularly can be a great option for seniors who need more socialization.
Get Involved in Hobbies
Another option is for seniors to either start up hobbies they used to enjoy or to find new ones they love. There are lots of different ways to get started with hobbies that offer both a sense of purpose and connection. Some seniors might want to consider sharing what they know about their hobbies, helping folks who are new to the hobby to learn from them.
Seek out Support
In some cases, seniors may feel awkward joining in with some of these ideas or they may be unable to do so because of physical limitations. Companion care at home can make socializing much easier for aging adults who are homebound or who are shyer. Other types of support might be helpful, too, depending on the individual's needs. Talking with a counselor or joining a support group can all be excellent ideas.
Encourage Activity
Being as physically active as possible is always important for seniors, but it can help with socialization, too. Joining exercise groups or even just walking with friends can all work. Another option is for home care providers to offer body doubling and safety spotting while seniors engage in activities at home.
Stay Connected with Family
Regular connection with family members is also important. This can be through emails, letters, video calls, phone calls, or visits. There are endless ways to reach out to an older family member in this day and age. The variety helps seniors to keep learning new things and get the social interaction that they need.
Social isolation and loneliness are massive concerns for seniors, with consequences for both physical and mental health. Seniors are able to tackle these concerns by trying a variety of different activities to help balance their lives a bit more. Companion care at home can also help, by ensuring that seniors are truly getting the connections that they need from the people around them.
If you or your loved one is looking for Companion Care at Home in Redwood City, CA, please call Familiar Surroundings Home Care.
Santa Clara County: (408) 979-9990 in
San Mateo County: (650) 353-9777
Santa Cruz County: (831) 480-3990