Elder Care Promotes Enriching Habits in Your Senior's Life
March 2, 2023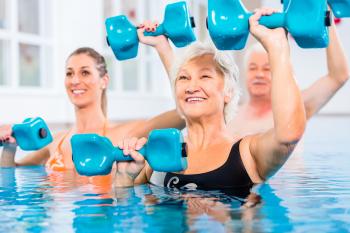 As your loved one ages, their lifestyles will change. That is a natural part of aging, but there are habits you should consider encouraging your loved one to adopt. If you see that they're living at home but not following a routine or they may not have any healthy habits, you should consider hiring elder care to help them around the house. These professionals may help them stick to a routine and remind them of the healthy habits they should be practicing.
But why are healthy habits important for seniors? Healthy habits are extremely important for seniors because they help fight age-related illnesses, keep energy levels high, maintain overall health, and provide for longer and better-quality lives. Eating a balanced diet, staying active, managing stress, and building social connections are just a few of the essential habits that should be practiced by seniors on a regular basis.
Not only do healthy habits improve the quality of life for seniors, but they also reduce the likelihood of serious health issues and hospitalizations as they age. Here are some healthy habits your or elder care can encourage your seniors to do. They may help a senior age in place and live a longer, healthier life.
Eat Breakfast with Protein and Fiber
Seniors should eat breakfast with protein and fiber to ensure they stay full and energized throughout the day. Protein and fiber help to prevent blood sugar spikes and help slow digestion, which helps seniors maintain healthy blood sugar levels. Fiber also helps to keep seniors' digestive systems healthy, while protein helps to maintain muscle mass and strength. Eating breakfast with protein and fiber will provide seniors with the essential nutrients their bodies need to stay healthy and active.
Add in Aerobic Training
Aerobic exercise is a great habit for seniors because it assists in managing weight, builds cardiovascular health, and increases muscle strength and flexibility. Regular aerobic exercise can help seniors live longer, healthier lives by controlling heart disease, cholesterol levels, and high blood pressure. Seniors can benefit from improved balance, coordination, and joint flexibility. By engaging in aerobic exercise regularly, seniors can stay active, maintain independence, and reduce their risk of falling and injury. If a senior needs help getting to a gym this is something that elder care may help them with.
Create Healthy Relationships
Seniors need to find and maintain healthy relationships in order to ensure their mental and physical well-being. Seniors are vulnerable to depression and isolation, both of which can be relieved through companionship. This is something that elder care may provide unintentionally. Seniors with healthy relationships are more likely to have higher self-esteem, improved physical health, and a better overall quality of life. Maintaining healthy social relationships can help seniors stay resilient during challenging times and encourage them to stay informed and active. Having a meaningful connection with another person can also provide a sense of purpose.

All of these are habits that a senior can do whether or not they live in a senior home or live on their own. These are habits that you can encourage your seniors to develop and help find support in various ways.
If you or your loved one is looking for Elder Care in Santa Cruz, CA, please call Familiar Surroundings Home Care.
Santa Clara County: (408) 979-9990 in
San Mateo County: (650) 353-9777
Santa Cruz County: (831) 480-3990