Elder Care Tips for Weekend Senior Activities
June 8, 2023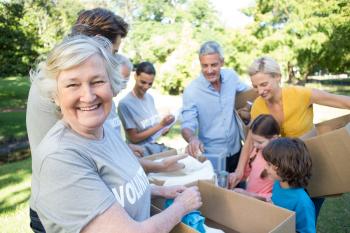 As a caregiver of an elderly loved one, you might feel like most of your time with your loved one involves helping with chores, personal care, and maybe even finances. It can seem like a long list of duties, and while you enjoy helping your loved one with each of them, you might not be creating memories that will last you a lifetime. Creating memories with your aging loved one should be a top "task" in your caregiving duties. You can hire an elder care provider to help with those household and personal tasks, but only you can create special memories with your loved one. So, the next time you're writing up your "to-do" list, add some fun items and then delegate some of those not-so-fun tasks to your elder care provider to free up your time.
Now that you've freed up some time to enjoy some time with your elderly loved one by enlisting the help of an elder care provider, you may be wondering what to do. If your loved one has a favorite activity, such as going out for coffee at a local coffee shop or visiting her favorite park, those are great places to start. But, if you need a few more ideas, here are some activities to consider if your senior is willing.
Go Antique Hunting
Many towns, from large to small, have at least one antique shop, filled with items from days gone by. For your loved one, it can be a wonderful trip down memory lane as she sees items she once had or used. They might even spark some long-forgotten memories that she can share with you. Flea markets and second-hand stores can be another place to find older items if there are no antique shops in your area.
Visit a Museum
When thinking of museums, they don't all have to be giant buildings that require hours to explore. Do a quick Google search for smaller museums or art collections you can bring your loved one to visit and view. Colleges, large corporate buildings, and some parks can have lovely little museums that won't seem so overwhelming and can provide some interesting local history.
Watch a Game
You don't need to find a pro team to enjoy a good game. In the summer, it might be as easy as going to a local park in the morning and watching the little ones play soccer. During the fall, local schools start up their sports schedules and anyone can go watch a rousing battle of whatever seasonal sport is happening. Colleges are another great option as well for the sports lover.
Volunteer Together
If your loved one has always enjoyed serving others, look for volunteer activities you can do together at places like pet shelters, local gardens, schools, or churches. Almost every organization can use more volunteers!
Memories last a lifetime, and as your loved one ages, it's important to continue making those memories.

If you or your loved one is looking for Elder Care at Home in Atherton, CA, please call Familiar Surroundings Home Care.
Santa Clara County: (408) 979-9990 in
San Mateo County: (650) 353-9777
Santa Cruz County: (831) 480-3990