Things to Keep in Mind if Your Dad is Hearing Impaired
September 28, 2022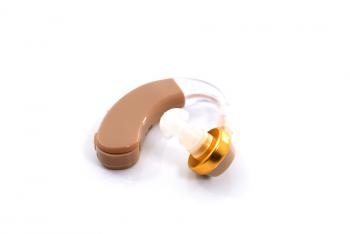 About 50% of older adults 75 or older experience hearing loss. If your dad is experiencing hearing loss, it's important to support him. Keep these things in mind when it comes to your dad's hearing as he ages.
There Are Two Categories of Hearing Loss
There are two categories of hearing loss: conductive and sensorineural. Conductive hearing loss is often temporary and caused by earwax blockages, ear infections, and fluid build-up.
Sensorineural hearing loss occurs when the auditory nerve or inner ear is damaged. If this is the hearing loss your dad experiences, it's likely permanent. Hearing aids may be his only hope.
Age-related hearing loss is a type of sensorineural loss, and it's usually due to aging and years of exposure to loud noises like lawnmowers, machines at work, and listening to loud music. Your dad may experience tinnitus, which is a ringing in the ears. Tinnitus is often the first sign of hearing loss as you get older.
Some Health Conditions Increase Your Risk of Hearing Loss
Certain health conditions increase your risk of hearing loss. Diabetes and high blood pressure are two of them. Tumors, strokes, and dementia can also increase the chances of losing hearing.
Hearing Aids May Help
Many older adults avoid hearing aids due to the cost and the fact that insurance plans like Medicare don't help with the cost. In 2017, the Over-the-Counter Hearing Aid Act was signed into law. Consumers no longer have to go to a clinic to get hearing aids, which opens the door to more competition and, therefore, lower prices.
While it used to be thousands of dollars to get hearing aids, hopes are that this change will drop the prices to $1,000 or less for many. It's worth looking at prices to see if your dad can afford them yet.
Hearing Loss Can Make Your Dad Feel Isolated
If your dad is having a hard time hearing others, he may stop trying to socialize. It can lead to feelings of loneliness and isolation. Make sure he's supported and encouraged to stay social. If he needs you there to help him interact with others, make sure you're available as much as possible.
He might struggle in stores. He can't hear what the cashier is saying to him, so he becomes frustrated. Self-registers can be helpful in limiting interactions with another person, which might make it easier for him to shop. Having a caregiver with him when he shops is just as helpful.
Support your dad with companion care at home. As his hearing loss increases, there are things he shouldn't do on his own, especially if hearing aids do not help much. Hire companion care at home to drive him to area businesses and offices, have them join him for walks, and have them answer the phone or door.
Companion care services are easy to schedule. Call a home care advisor to get started.
If you or your loved one is looking for Companion Care at Home in Aptos, CA, please call Familiar Surroundings Home Care.
Santa Clara County: (408) 979-9990
San Mateo County: (650) 353-9777
Santa Cruz County: (831) 480-3990
Sources:
https://www.nia.nih.gov/health/hearing-loss-common-problem-older-adults