Senior Home Care: Health Risks Related to Stress
April 28, 2023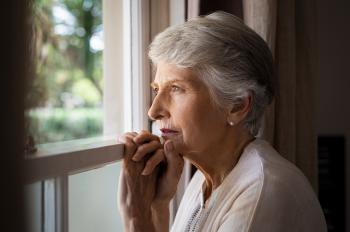 Feeling stressed over a new situation, a difficult moment of time in life, or a painful loss are all natural occurrences in just about everyone's life. Your aging loved one is sure to have had some stressful times in her life (and so have you).
Being under a constant source of stress can prove to have negative health consequences so finding the source of that stress and then finding a solution for it is important for your loved one to maintain a healthy and active lifestyle. You might look for senior home care to help with household stresses, counseling to help with mental stresses or assistive devices to help with physical stresses. Having a senior home care provider for your loved one is also a great way to help alleviate their stress.
If you don't help your loved one find relief from her stress, it's possible that her health may be negatively affected by any of these health conditions.
Obesity
This pertains especially to the stomach area. Stress increases the level of the cortisol hormone, which then, in turn, tends to make an individual's body increase the amount of fat that is stored in the abdomen. Fat stored in this area of the body has more adverse health effects than fat that is stored in the legs and hips.
Diabetes
Excessive stress can increase the likelihood of developing Type 2 diabetes or worsening its condition in two ways. First, stress often causes other unhealthy behaviors like overeating or excessive drinking, both of which can increase diabetes complications. It also often raises the levels of glucose in those who have diabetes.
Heart Disease
Stress can put undue pressure on the heart as blood pressure levels increase and the body releases more triglycerides into the bloodstream. If your loved one has chronic heart problems, she needs to avoid acute stress -- and learn how to successfully manage life's unavoidable stresses -- as much as she can.
Headaches and Depression
Stress can not only create stress headaches but can also increase the number of migraine attacks your loved one has each month. Having a constant source of stress is likely to create anxiety and depression in many people. The body is in a constant state of hyper emotion, not having a chance to be calm and let the mind relax its anxious thoughts.
There are other health complications to too much stress as well, so that's why working directly with someone like a senior home care provider can help you find solutions for your loved one. They might be able to provide rides to and from important counseling appointments, take your loved one out for a calming walk each night, or your senior home care provider may simply be an ear to listen when your loved one needs it. The important thing is to take stress seriously and help your loved one find long-term solutions.

If you or your loved one is looking for Senior Home Care in Atherton, CA, please call Familiar Surroundings Home Care.
Santa Clara County: (408) 979-9990 in
San Mateo County: (650) 353-9777
Santa Cruz County: (831) 480-3990