Keeping Your Senior Safe From Fraud this New Year
January 3, 2023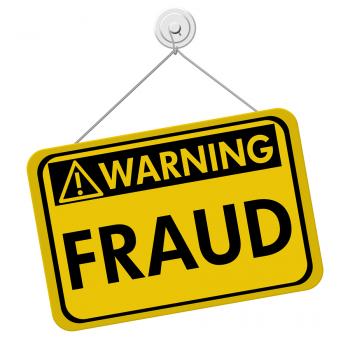 As the new year approaches, so do new scams that can impact your elderly loved one. Many scammers prey on elderly people, and it can impact their entire life. If you are taking care of a senior, you will need to help them to teach them how to spot scams and stop them from happening before the calls and emails even happen.
Financial Abuse is a Common Problems
One thing to be aware of is that financial abuse happens a lot among the elderly. You will want to be careful who visits and cares for your senior loved one. If you are looking for home care, ensure you interview them and run a background check that ensures they have no prior issues regarding elderly abuse, including finances. Here are the five best ways to keep your senior loved one safe during the new year.
Visit Them Regularly
Even if you don't live close by, you should always be in contact with your elderly parent. If they have home care, it's essential to make sure you are in contact with them too. Be wary of a senior who suddenly appears to have a new "best friend," withdraws from social interaction, stops answering the phone, or cannot interact with others unless a caretaker is present. This may indicate that the senior is being unduly influenced in their conduct and choices.
Block Spam Calls and Emails
If you have access to your senior's phone, you can block spam calls or help them identify potential spam and block it. You can do the same for emails, or home care can help filter out potential spam emails. The most crucial thing you can do is warn your loved one against giving out personal information like social security numbers or bank information.
Always Monitor Home Care
The financial and emotional strain on caregivers might lead to theft from the people entrusted with their care. Keep an eye on the caregiver to make sure they're getting adequate sleep. Most home care providers are safe and good people, but you should always check in to ensure they get the help they need.
Set Up Your Seniors Bank Properly
The bank should have precautions in place. Set up a low-balance checking account at a neighborhood bank for your relative if you worry about her fiscal judgment. A debit card and a bank account with a $300 limit would be one example of what may be included in such an arrangement. That way, you may keep your other money in a different, safer place.
Ensure They Have Account Oversight by Someone
Coordinate light-touch account monitoring. Request that the senior's financial institutions transmit account statements and notifications to a reliable third party who does not have access to the senior's accounts.
It's time to protect your senior loved one and take the right action before anything happens. Take time to check in with your senior once a week or even more if you have the time. Have home care provide details if anything seems suspicious.
If you or your loved one is looking for Home Care in Atherton, CA, please call Familiar Surroundings Home Care.
Santa Clara County: (408) 979-9990
San Mateo County: (650) 353-9777
Santa Cruz County: (831) 480-3990