How Should Your Senior Cope with Low Blood Pressure?
November 17, 2020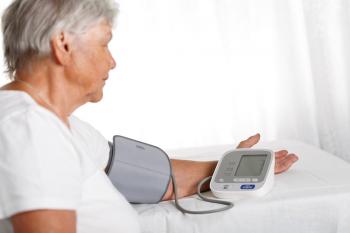 Low blood pressure can be just as dangerous for your senior as high blood pressure can be. That's because the human body needs to be in that happy medium of pressure to function as well as possible.
Talk to Her Doctor
Low blood pressure is something that your senior's doctor can diagnose for her. If she's noticing that she feels lightheaded often or she just feels off, it's a good idea to mention that to her doctor. Once your senior's doctor narrows down what's going on, she'll have a treatment plan for going forward. Following that plan is important because that's how she's going to manage what she's experiencing and hopefully reverse what's going on.
Water, Water, Water
Dehydration causes all kinds of problems and drinking enough water can help to improve low blood pressure levels for your senior. Talk to your senior's doctor about how much water is right for her to be drinking on a daily basis. This is a goal for your senior to aim for, especially if she's not drinking a lot of water right now. She may find that as she drinks water more regularly, she starts to normalize her blood pressure.
Diet Always Matters
What your senior eats matters for a variety of health issues, including low blood pressure. If your aging family member isn't getting enough nutrients every day, her body doesn't get what it needs to function normally. This can sometimes lead to unpredictable issues, like lower than normal blood pressure. For some aging adults, eating becomes tricky. It's not easy to cook for one person and if she's not feeling well, cooking may not be appealing at all. One option might be to bring in a caregiver to do cooking and meal preparation for her so that she can focus on eating healthy foods and just feeling better.
She Needs to Be a Little More Careful
When your elderly family member's blood pressure is too low, she needs to be especially careful as she moves around. Standing up too quickly can cause her to faint or to become lightheaded, both of which can lead to serious injury. Monitoring her blood pressure regularly with a home blood pressure monitor can be a way for her to keep tabs on what her blood pressure is doing at any given time.
This may be a situation that corrects for your senior when the underlying cause is corrected.
If you or your loved one is looking for a Caregiver in Saratoga, CA, please call Familiar Surroundings Home Care.
Santa Clara County: (408) 979-9990 
San Mateo County: (650) 353-9777
Santa Cruz County: (831) 480-3990