Too Old for Yoga? No Way!
January 31, 2018

Irene's doctor told her she needed to get more exercise. Irene found walking a little dull, and her balance wasn't what it used to be, so she feared falling. So, what could 78-year-old Irene do for exercise? Her doctor suggested she try taking a yoga class. Irene was shocked! How could a woman as old as she who hadn't been very active lately possibly do yoga? That was something her granddaughter did!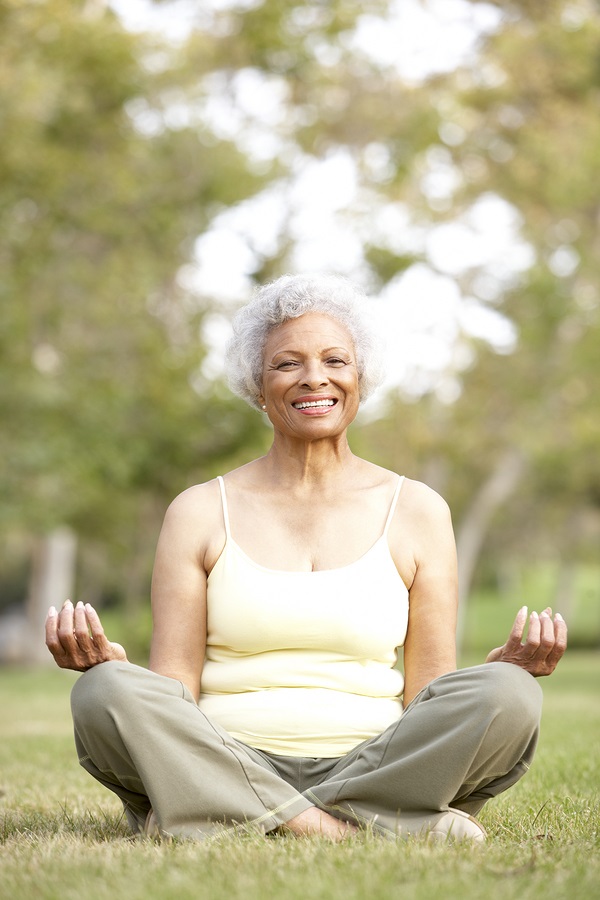 Elder Care in Aptos CA: Yoga for Seniors Well, the truth is that yoga is a practice you can take up at any age and in nearly any physical condition. Experts recommend it as a form of exercise for older adults because it is low impact and has lots of health benefits.Health Benefits of Yoga.Yoga has several health benefits for people of any age. For seniors, yoga can help:
Keep Joints Healthy: As people age, their joints are less fluid than they once were. Yoga can help lubricate joints, improving their health. And, for people who suffer from arthritis, yoga can help strengthen the muscles that support joints.
Improve Balance: Yoga uses slow movements that allow seniors to focus on their balance. The poses also help build strength, which can improve balance. Better balance reduces the risk of falling.
Make the Heart Healthier: Yoga can reduce blood pressure. It can also help people who have a heart condition increase their sense of well-being, and reduce the stress of having a chronic condition.
Keep the Mind Sharp: Studies have shown that there is a correlation between yoga and improved brain function. Experts believe that combining breathing with movement, and having to focus while doing so, requires seniors to engage their brains and helps with clear mindedness.
Why Older Adults Should Give Yoga a Try.Aside from its many health benefits, yoga is a good option for seniors because it doesn't require any special equipment. Seniors can do yoga anywhere. There are several DVDs and online videos that can be used at home. Or, they can attend a group class. Some yoga studios offer classes specifically for seniors. Yoga is also adaptable to a person's abilities. There are even chair yoga classes for people with limited mobility. If your aging relative is interested in trying yoga, an elder care provider can help them search for a yoga class in their community. Elder care providers can also drive older adults to their yoga classes. Or, if the senior would prefer to practice yoga at home, an elder care provider can monitor their exercise to ensure they remain safe.
If you or your loved one is looking for elder care in Aptos, CA, please call Familiar Surroundings Home Care.
Santa Clara County: (408) 979-9990
San Mateo County: (650) 353-9777
Santa Cruz County: (831) 480-3990
Sourceshttps://www.webmd.com/healthy-aging/features/yoga-for-seniors#1https://www.aarp.org/health/healthy-living/info-11-2013/health-benefits-of-yoga.htmlhttp://sixtyandme.com/3-surprising-health-benefits-of-yoga-for-seniors/