Why is Foot Care so Important to a Diabetic?
November 8, 2017

As of 2015, the American Diabetes Association believes more than 30 million men, women, and children have diabetes in the U.S. Only 23.1 million are actually diagnosed. For those over the age of 64, it's estimated that 12 million have diabetes.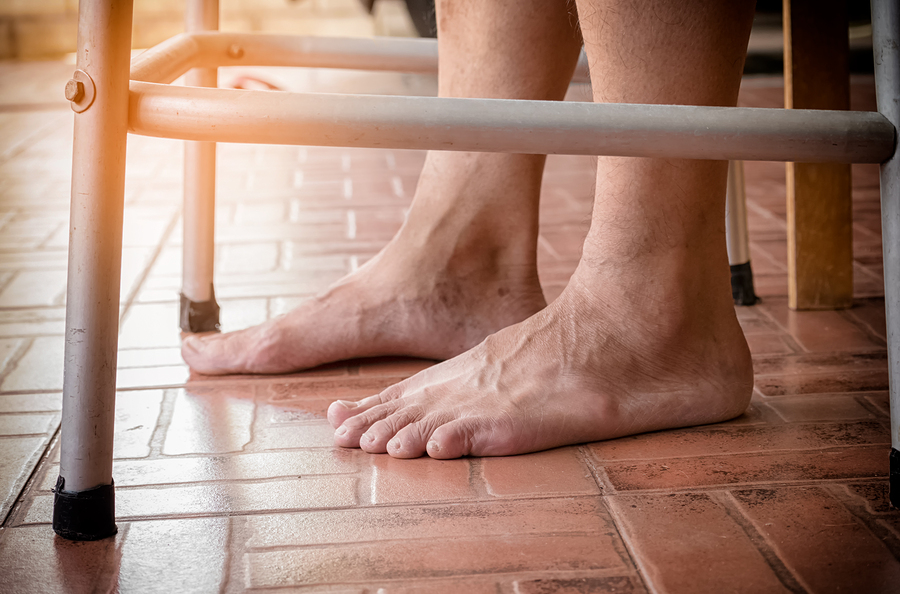 Caregiver in Aptos CA: Foot Care for Diabetics People know about diabetes. They don't realize that foot care is essential. People know that dietary changes that reduce sugar and even fat intake is necessary. Some know exercise is also vital. Not everyone understands that improper foot care can lead to serious complications and even amputation in some cases.Reasons Why Foot Care is Essential.With diabetes, the body's circulatory system may not be as effective. As blood doesn't circulate to the feet as easily, infections take longer to battle. It can be hard for a cut or sore to heal. If the infection doesn't heal, gangrene can set in and lead to amputation. Nerve damage known as diabetic neuropathy is also a possibility. When the nerves in the feet deaden, it's hard to feel pain. This makes it easier for a blister or sore to form without the diabetic ever noticing it unless the foot is checked for open wounds.Things Diabetics Need to Do.Diabetics need to check feet every day for cracks, sores, blisters, and other problems. Toenails should be clipped to prevent scratching and ingrown toenails. Socks are essential for protection from blisters when shoes are worn. Flip-flops in public showers, pools, or beaches help prevent athlete's foot. To check the feet, it's best to look them over while washing them in a shower. A senior could also check them over after a shower while rubbing skin cream into the feet to keep them from drying out and cracking. Exercise that gets the heart pumping can help keep blood circulating to the feet. At least 30 minutes of activity is day is recommended.Caregivers Help With Diabetes Care.For seniors who struggle to remember to check blood sugar levels or to check their feet, caregivers help. Not only can a caregiver help with medication reminders, but foot care after a shower is something a caregiver can help with. Arrange an appointment with a home care agency to learn more about caregivers and their prices.
If you or your loved one is looking for caregiver services in Aptos, CA, please call Familiar Surroundings Home Care.
Santa Clara County: (408) 979-9990
San Mateo County: (650) 353-9777
Santa Cruz County: (831) 480-3990
Sources:http://www.diabetes.org/diabetes-basics/statistics