Recognizing Depression in a Senior with Alzheimer's Disease
November 21, 2017

When thinking about the challenges and issues that your parent might face as they live with Alzheimer's disease, and those that you will deal with as their family caregiver, it is likely that there are specific needs and issues that come to mind. You likely think about memory loss, difficulty with basic tasks, and even eventual total loss of independence. What you might not think about is the possibility of depression.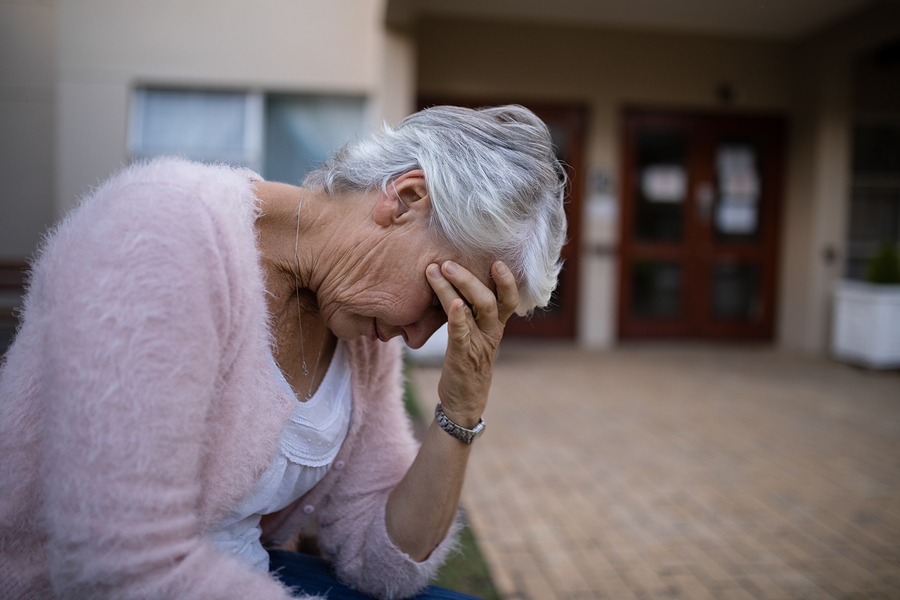 Elderly Care in Aptos CA: Alzheimer's and Depression Depression is a potentially serious issue for anyone, including elderly adults, but it can be particularly problematic for seniors who are suffering from depression. This can lead to lack of motivation and loss of activity that furthers the problems of Alzheimer's disease and diminishes quality of life. As a family caregiver you can help your parent to deal with and overcome these issues, starting with recognizing that they might be suffering from this concern.Some things to look out for when considering if your senior might be suffering from depression while living with Alzheimer's disease include:
Loss of emotions, also referred to as apathy.
No longer wanting to be involved with friends or family.
Withdrawing from activities that they once enjoyed, such as volunteer work, social groups, or hobbies.
Wanting to be alone and discouraging social interaction.
Difficulty concentrating and seeming as though they are struggling more with focusing.
Expressing a lack of motivation to take care of themselves or to put any effort into managing their condition.
If you are concerned that your parent might be suffering from depression, do not hesitate in bringing this to the attention of their doctor. This can allow your parent to get a proper diagnosis and get the support and management that they need. If you are caring for a senior adult who is suffering from Alzheimer's disease, now may be the ideal time for you to consider starting elderly care for them. Whether they are just at the beginning of their journey and starting to show symptoms of the disease, or have progressed to a more advanced stage and are dealing with challenges and needs that are beyond what you feel that you can manage comfortably and effectively, an elderly home care services provider can help. This care provider can be there for your parent on a schedule that is right for them and their needs, as well as the care efforts that you are able to give them. Through a highly personalized set of services this care provider can help your parent to manage their individual challenges, limitations, and needs in a way that is right for them while also preparing them for those that may develop as they progress further in the disease. For you, this can ease stress and help you to have more peace of mind while also allowing you to take care of the other needs in your life, including yourself.
If you or your loved one is looking for elderly care in Aptos, CA, please call Familiar Surroundings Home Care.
Santa Clara County: (408) 979-9990
San Mateo County: (650) 353-9777
Santa Cruz County: (831) 480-3990
Sourceshttps://www.alz.org/care/alzheimers-dementia-depression.asp