Need to Stop Worrying?
July 14, 2020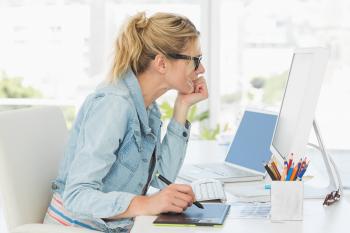 One of the aspects of caregiving that can cause big problems for you is that you might spend more time worrying than you want to spend. That's normal, to an extent. When you care for someone, you're concerned about what happens with their life. But worrying can be counterproductive and there are solutions. Try some of these ideas and see if they help.
Practice Mindfulness
Mindfulness gives you a chance to get ahead of whatever you're worrying about. Usually worries, particularly when they're connected with caregiving, are about the future or something that might happen. Mindfulness encourages you to stay in the current moment, focusing on what is happening right in front of you. That can be tremendously helpful in avoiding spinning your wheels in a round of worrying.
Make Sure You're Meeting Your Needs
How are you doing? Are you sleeping well, eating when you should? If you're not meeting your own needs, that's likely to contribute to feeling jumpier and worrying more. All of that can be a big problem. Self-care is something that's easy for caregivers to neglect. But when you're making sure you're meeting your needs, that's going to help you to focus on what you truly need to focus on.
Rely on Some Experts
Part of what you're worrying about may be that you feel as if you're not educated enough in all aspects of caregiving. The beauty is that you don't have to be. There are plenty of experts in caregiving that you can rely on, like senior care providers. Leaning on the expertise of people who have been taking care of elderly family members for longer than you have means that you can feel more confident that you're doing the right things for your senior.
Take Action When You Can
When you're able to do so, take some action. That might involve talking to your senior's doctor about possible solutions or even making small changes to improve your senior's health or situation. Worries are often rooted in feeling stuck or lost. When you focus on taking action, you can break through those feelings and start getting something done.
Finding ways to ensure that you're able to take the best care possible of your senior without constantly worrying about her and her situation is vital. That's going to help you to focus on what you can actually control, instead of fretting about the things you can't control.
If you or your loved one is looking for Senior Care in Santa Cruz, CA, please call Familiar Surroundings Home Care.
Santa Clara County: (408) 979-9990 
San Mateo County: (650) 353-9777
Santa Cruz County: (831) 480-3990