Overcoming Senior Loneliness
May 3, 2022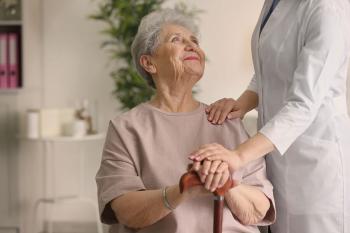 Regardless of where you live, it is easier to stay in touch with your senior parent than ever before, thanks to modern technology. No matter where you live, you can check in with them and look into how they're doing, and this may help your mom or dad fight off loneliness. Unfortunately, many of you may have families or full-time jobs that get in the way of taking care of your parent every single day, and this can leave you feeling guilty.
Hiring companion care at home is one of the best ways to ensure a parent is being taken care of and has someone there to help them every day. These specialists will help a senior get dressed, eat, and stick to an overall routine they can maintain for the rest of their lives. Companion care at home can be a friend and much more to a senior, you must look into something for your senior who wishes to age in place.
You may think it's easier now than ever before for a senior to stay connected, but unfortunately, it is still important to ensure a senior is staying social. Having friends is a big part of mental health and keeping them socially active is crucial as they age. How can you help your senior overcome loneliness? Keep reading to find out the best tips.
Listen To Your Seniors
Sometimes being lonely is a choice, and other times it really isn't. Sit down with your senior and ask why they are no longer going out and doing the things they love and meeting their friends or making new friends. Sometimes it is due to decreased mobility; other times, it is because they can't see, so they have no way to get around. This is when hiring professional help can change the lives of your senior mom or dad for the better. Listening to their worries or problems can help you figure out how to get a senior to be more social.
Create a Plan
Once you understand what the real problem is, you can then sit down and develop a plan. Maybe every Tuesday, companion care at home can help drive a senior to the senior center, and every Thursday, you can drive them to the library. Whatever the plan is, everyone has to be on the same page and help communicate the plans with the senior and everyone involved. You also need to understand what a senior actually wants to do. If you develop a plan that involves activities a senior doesn't wish to do, they are less likely to participate or have a good time.
Try a New Hobby With Them First
Maybe your senior has wanted to try a new hobby, but they are embarrassed to be new at something. Instead of forcing them to do it alone, start as a newbie with them. This will allow you guys to bond but also may make them feel more comfortable with going out and doing it alone. It can help them meet new people in the long run and make new friends.
If you or your loved one is looking for Companion Care at Home in Aptos, CA, please call Familiar Surroundings Home Care.
Santa Clara County: (408) 979-9990
San Mateo County: (650) 353-9777
Santa Cruz County: (831) 480-3990