Make the Most of Your Time Using These Tips During National Slow Cooking Month
January 20, 2022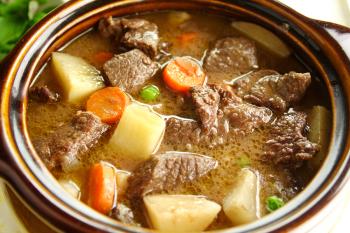 The heart of winter often has adults reaching for slow cookers. That's part of the reason why National Slow Cooking Month falls in January.

As your dad's family caregiver, you do a lot for him each day. Have you ever considered the benefits of using a slow cooker each day? Here are some tips that help you understand the benefits of these small appliances and tips for using them.

Coat the Pot With Avocado Oil for Quick Cleaning

It's okay to spray a slow cooker's crock with an oil spray to prevent foods from sticking. Avocado oil is one of the best as it can withstand high heat and is also one of the healthier oils. Olive oil is excellent, but it doesn't have a high smoke point.

It's Versatile

A slow cooker is versatile in making almost any dish. Use it for casseroles, stews, soups, pot roasts, and roasted meats and vegetables. When putting items into the crock, remember that vegetables take the longest to cook, so they go on the bottom with the meats, herbs, spices, and broth or liquid added over them.

They Reduce Time in the Kitchen

When you use a slow cooker, your time spent in the kitchen is reduced. Place the ingredients in the pot in the morning, turn it on, and walk away. You might have to pop in a few times during the day to stir the stew, soup, etc., but you don't have to stand over the pot for minutes or hours while it cooks.

If you have a slow cooker that also doubles as a saute pan, you can brown meats and vegetables without having to dirty a second pan. It reduces the amount of time you'll spend cleaning dishes after the meal.

Meats Are Tender

As slow cookers cook foods at very low temperatures, meats are incredibly tender when the meal is ready. If your dad has issues chewing foods, a slow cooker meal is nutritious by easier to chew.

Hire Help If You Feel Overwhelmed

Are you finding it hard to keep up with all of your dad's care needs? It's time to take a closer look at the benefits of companion care at home. You don't have to try to fit everything in each day. Let caregivers help out so that you have time to focus on yourself. Call a companion care at home specialist to book services.
If you or your loved one is looking for Companion Care at Home in Palo Alto, CA, please call Familiar Surroundings Home Care.
Santa Clara County: (408) 979-9990 
San Mateo County: (650) 353-9777
Santa Cruz County: (831) 480-3990