Fun Online Games to Play With Your Dad
January 19, 2023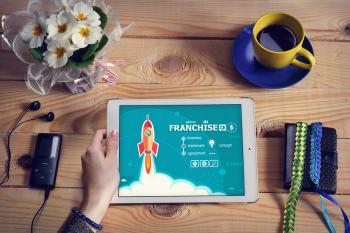 Your dad loves puzzles and is always looking for a new game to play together. It's a great habit to get into as many puzzle games help exercise your critical thinking and reasoning skills.
Here are some online games that are free to play, don't take a long time, and run on any tablet, computer, or smartphone. Search them online and you'll quickly find them.
Contexto
Contexto is a word-guessing game where you have an unlimited number of guesses to discover the secret word of the day. Enter a single word and see its ranking. The goal is to find the word in the first spot by figuring out the relationship between the higher-ranking words.
For example, you guess "cat" and are in the 100s, but lion brings you to number 13. Animal puts you in the 700s, and Orion brings you to number 17. Use this information to deduce the secret word.
Framed
With Framed, you're shown a screenshot from a movie. You have six screenshots you can view before the game ends. You are trying to figure out what movie is represented by these pictures. Movies may be classic old films, foreign films, or current blockbusters, so it gets incredibly challenging.
Heardle
Your dad likely remembers the game show "Name That Tune." In Heardle, the first second of a song is played. If you have no idea, you can click "Skip" to get the next second. Try to determine what song it is before you're out of snippets.
Octordle
After the popularity of Wordle, a word-guessing game, developers came out with Octordle. In this game, you have 15 tries to guess all eight secret words by figuring out the letters and figuring out where they're placed in each five-letter word.
There are different modes, including having to guess the words in order or playing past games. One mode starts you off with computer guesses that can be helpful or not as they use up some of the guesses you usually start with.
Worldle
In Worldle, you're shown the outline of a country. You have to figure out what country it is before you run out of guesses. While some countries are easily guessed, others have undergone recent name changes and are quite challenging.
If you guess the country, you go on to guess the neighboring countries, the capital, the flag, and the population. The game tracks your progress over time to see how you're ranking.
Who Providings Companionship When You're Busy?
When you're not available to keep your dad company, is he lonely? Does he often say he wishes people visited him more often? Arrange companionship care from the nearest senior home care agency.
A senior home care aide will stop by and help him with his favorite hobby, join him on walks, or play games with him. Call to learn more.
If you or your loved one is looking for Senior Home Care in Palo Alto​, CA, please call Familiar Surroundings Home Care.
Santa Clara County: (408) 979-9990
San Mateo County: (650) 353-9777
Santa Cruz County: (831) 480-3990