Celebrate National Coffee Day
September 23, 2022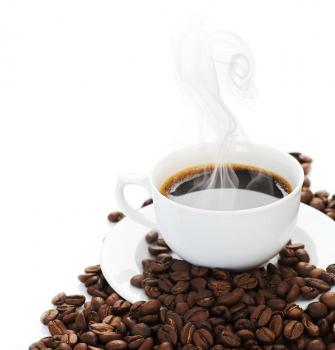 Is your parent a coffee lover? For those who enjoy coffee, September 29 is a holiday not to be missed. Sept 29 is National Coffee Day in the United States (Oct 1 is International Coffee Day so honestly, why not just make a long weekend of celebrating coffee this year?). The day was first celebrated in 1983 in Japan, and it's now celebrated globally as a way to promote fair trade coffee and raise awareness for the plight of coffee farmers. If your parent would be interested in supporting those coffee farmers, here are several ways to celebrate National Coffee Day with friends, family, home care assistance providers, and even just by herself.
Plan a coffee date
National Coffee Day is a great day to go enjoy some coffee with a friend, caregiver (such as that dedicated home care assistance provider),or family member. And many coffee shops may have freebies or specials on National Coffee Day. If you're able, take your parent out for some coffee or if you're not available, ask your parent who they would like to take out. If they need a ride, a home care assistance provider can provide a ride or even be your parent's "date."
Try a new coffee
Everyone knows what they like and your parent is probably not an exception to that rule. Yet, National Coffee Day can be a great day to try something new, like a different roast or a coffee from a different part of the world. Some places may even have a coffee flight, where your parent can get a sampling of several coffee variations. But even if your parent is staying home to celebrate National Coffee Day, you can purchase a fresh bag of coffee grounds for her to try at home.
Have some coffee-flavored sweets
Coffee has found its way into many recipes nowadays and there are some delicious sweets out there that have just the perfect touch of coffee flavor that your parent may enjoy, such as ice cream, cake, and cookies. If your parent likes to bake, this may be a great reason to try some new recipes that include coffee. A home care assistance provider can help with both the baking and clean-up so your parent can have the fun, and enjoy the rewards, but not be too burdened with the clean-up.
Get a new coffee mug
Nothing can start a day off better than a fresh cup of coffee in a brand-new mug. Coffee mugs are anything but boring. They cover just about every fad and trend and can be any size. And they make nice inexpensive gifts so maybe you can give a new mug to your parent on National Coffee Day and celebrate together with a fresh cup of Joe. Coffee gives the perfect excuse to sit, enjoy, and spend some intentional time together. Maybe that's why there's a National Coffee Day … because it reminds us how precious those quiet together moments in life really are.
If you or your loved one is looking for Home Care Assistance in San Jose, CA, please call Familiar Surroundings Home Care.
Santa Clara County: (408) 979-9990
San Mateo County: (650) 353-9777
Santa Cruz County: (831) 480-3990