Complications and Side Effects of Shingles in Seniors
September 16, 2019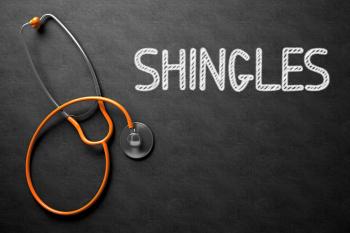 No matter the earlier causes of shingles throughout your seniors' younger years, there is a lot for them to experience afterward. Even after the rash is treated and healed, it may leave a great deal of pain beneath the surface of the skin along with other negative physical responses that stick around for a long time after treatment. While there are typically three stages of Shingles in seniors, it is hard to tell which of the later complications that may result from the disease, even after it is treated. Given all of these complications and side effects, the long-term toll on your loved one's health could indicate a need for senior care.
10 Long-Term Complications of Shingles After Treatment
The many complications of Shingles come from both the disease itself and the negative results of Shingles treatments. Quite often, many seniors will maintain a great deal of pain on the rash site even after it is no longer visible, and there is also a need for senior care to help with the treatment and care after Shingles. Other complications affect your senior, including some of the following:
Pneumonia
Hearing problems
Encephalitis (brain inflammation)
Stroke
Hypertension
Heart disease
Diabetes
Renal disease
Heart failure
Death
Sort of along the same lines of the same bacterial infection that causes the inflammation and itching upon your senior's skin, there is the potential for that infection to spread to other areas of the body. Most dangerously, there is much to consider for the risk that Shingles plays upon seniors and many of their organs and systems. Senior care or home care may help that, especially when it is easily seen to have the potential for other deadly diseases or even leading directly to death.
4 Side Effects after Seniors Face Shingles
Most often it is easy to expect continuous pain after treatment of Shingles or even after it simply makes its way out of your loved one's system. However, the itching or pain of their skin may still remain, even if the rash is not still seen. So, senior care may be able to help, especially when there is much to be needed when the side effects after Shingles are treated may cause those later issues. Some of those side effects include the involvement of Herpes with Shingles in seniors. Four of these involvements of Herpes with the results of Shingles include:
Ophthalmic involvement (herpes zoster ophthalmicus) including vision loss;
Bacterial superinfection of the lesions, usually due to Staphylococcus aureus and, less commonly, due to group A beta-hemolytic streptococcus;
Cranial and peripheral nerve palsies; and
Visceral involvement, such as meningoencephalitis, pneumonitis, hepatitis, and acute retinal necrosis.
Note that most of these side effects are later responses of the head and eyes to the infection that has come from Shingles. Overall, despite the most common, direct effect of Shingles on the skin and inflammation of certain internal organs, it appears that the danger it places upon the long-term vision is probably the worst and most intense for all seniors. It can help to have senior care work with your loved ones to make sure that the complication and side effects of Shingles are battled in the long run.
If you or your loved one is looking for Senior Care in Saratoga, CA, please call Familiar Surroundings Home Care.
Santa Clara County:
(408) 979-9990
San Mateo County:
(650) 353-9777
Santa Cruz County:
(831) 480-3990
Sources
https://www.mayoclinic.org/diseases-conditions/shingles/symptoms-causes/syc-20353054
https://www.webmd.com/skin-problems-and-treatments/shingles/problems-shingles-cause#1
https://www.pharmacytimes.com/publications/issue/2012/may2012/the-pain-of-shingles-symptoms-may-persist-after-the-rash-heals
https://www.cdc.gov/shingles/about/complications.html
https://www.medicinenet.com/shingles_herpes_zoster/article.htm