Find Out All You Can About Early Onset Alzheimer's Disease Today
February 15, 2022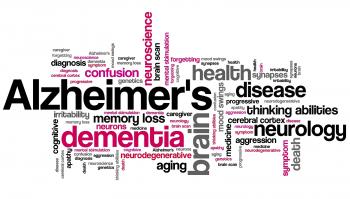 Does your elderly loved one have early onset Alzheimer's disease? Maybe, you aren't sure if they have this disease, but you think they might. Either way, it might be helpful as a family caregiver, to learn all you can about the disease today. The more you learn about it and the sooner you do so, the more you can help your elderly loved one if they do have early onset Alzheimer's.
What is Early Onset Alzheimer's Disease
How do you know if your elderly loved one has early onset Alzheimer's disease? Well, the first thing that you should do is to learn what this disease is. Generally, the diagnosis is given when someone who is 65 years old or even younger gets Alzheimer's disease. There are hundreds of thousands of senior citizens that have the early onset version of this disease. Sometimes, the patients are as young as 40 years of age or even younger.
Oftentimes, there is no known cause of the disease. However, genetics and other familial factors can play a role in the diagnosis.
Signs and Symptoms of Early Onset Alzheimer's Disease
If you want to know whether your elderly loved one has this condition, the first step would be for you and/or companion care at home providers to watch out for signs and symptoms of the condition. If these are noticed, you should have your elderly loved one's doctor assess them further. Some of the signs and symptoms you should be looking for include:
Asking repetitive questions

Needing the same information over and over again
Can't solve simple problems

Losing track of locations or times

Using the wrong words during a conversation or for an object

Misplacing things often

Having severe mood or behavior changes
Difficult swallowing, speaking, or walking

Memory loss in general

Being suspicious of loved ones and friends
If you start noticing these symptoms, it could mean that your elderly loved one does have early onset Alzheimer's disease. However, it is important that you don't jump to conclusions. There could be a range of other issues going on that are causing these signs and symptoms so early in your elderly loved one's life.
After the Diagnosis
If your elderly loved one does receive an early onset Alzheimer's disease diagnosis, there are some things that you may want or need to do including:
Getting support for yourself

Getting home care services for your elderly loved one

Making a care plan for now and in the future as the disease worsens
If you start doing these things now, you can get the help for yourself and your elderly loved one that is needed.
You now have more information about early onset Alzheimer's. Hopefully, this information has given you what is needed to determine whether you or a companion care at home provider should take your elderly loved one in for an assessment.
If you or your loved one is looking for Companion Care at Home in Saratoga, CA, please call Familiar Surroundings Home Care.
Santa Clara County: (408) 979-9990 
San Mateo County: (650) 353-9777
Santa Cruz County: (831) 480-3990
Sources
https://www.nia.nih.gov/health/what-are-signs-alzheimers-disease#:~:text=Damage%20occurring%20in%20the%20brain,person's%2030s%20and%20mid%2D60s.