Best Diet for Seniors With Macular Degeneration
October 13, 2021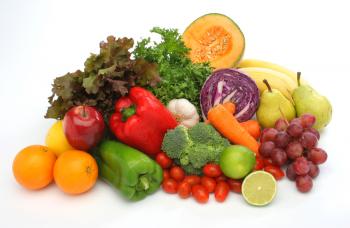 If you have a senior who is suffering from macular degeneration, then diet is crucial. This condition occurs when there is damage to the macula, which is the part of the eye responsible for color. Therefore, it is best to understand what foods for macular degeneration are suitable for your seniors and how much they should be eating.
A Proper Diet is Essential
Seniors with macular degeneration require very meticulous care. Their diets should contain as many natural antioxidants as possible. Many people are beginning to look for the best diet for seniors with macular degeneration. Several different types of diets can help to slow the aging process. These diets usually focus on avoiding certain foods and eating more healthy foods. You may be surprised at how easy it is to incorporate a healthy diet into your senior lifestyle. It does not take a lot of work and can provide a sense of well-being and accomplishment. If you need help, you will find reliable elder care services to help prepare your senior's meal.
Nutritionist Can Help
While there is no real cure for macular degeneration, you can protect your seniors by having them eat the right foods and avoiding bad ones. An nutritionist can help pick a diet low in fat and sodium while still providing essential vitamins and nutrients. They can also give you information about low-fat diets for seniors and choose the ones that will be the best for your senior.
Food to Know About
The best foods for seniors with macular degeneration fall into four groups. These include dairy products, seafood, legumes, and green leafy vegetables. Each one of these has specific nutrients that help improve the eyesight of your patient. All four foods should be consumed daily. Eldercare ensures your seniors get this balanced diet to recoup with their illness and lead an everyday life. Here are some of the best foods for your seniors that should be a part of their diet:
Most dairy products are full of calcium, which macular degeneration patients need to keep the cells healthy. Calcium is an essential nutrient and an important part of healthy eyes. Therefore, make sure you give your loved ones a good calcium intake every day. Some examples are low-fat milk, low-fat cheese, yogurt, and cottage cheese.
One of the best proteins to take for seniors with macular degeneration is fish and meat. These are high in protein. However, take note that not all fish are good for this purpose. Some types of fish contain too much protein, which may cause macular degeneration patients to feel sick. An elder care service can help decide to pick the right protein source for your seniors.
Vegetables are the best foods for seniors with macular degeneration on account of their rich nutrients and vitamins. There are so many different kinds of vegetables out there; it can be pretty confusing to choose what's right for them. You will find home care services are the best option for your elderly on this particular diet.
Conclusion
Seniors with macular degeneration do not have to give up all of their favorite foods. They just need to choose the right ones. When you hire good elder care services for your seniors, they will help determine the best diet for your seniors and help them to get the appropriate amount of nutrients.
Have questions? Call us and review your options today!
If you or your loved one is looking for Elder Care in Redwood City, CA, please call Familiar Surroundings Home Care.
Santa Clara County: (408) 979-9990 
San Mateo County: (650) 353-9777
Santa Cruz County: (831) 480-3990
Sources:
https://www.sightmatters.com/article-detail-topics/eye-health-foods/