Helping Your Elderly Loved One Live Their Best Life in Retirement
March 4, 2020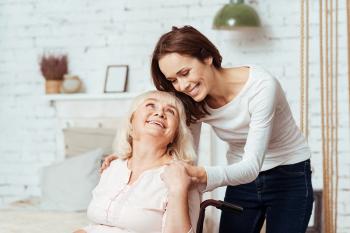 Your elderly loved one might have a good idea of how they want their retirement years to look like. However, it is important that you help them to be in the best environment they can be in during those years. If you or senior care providers are going to help take care of them, it is essential that everyone works together. There are some factors that should be considered when determining where your elderly loved one should live during their retirement.
Safe Environment
Unfortunately, there are many elderly adults who will fall down if they are living on their own. This could cause them to become disabled. It is important that you and your loved one's senior care providers make sure their home is safe. There should be decent lighting in every room. The bathroom should be accessible. It is also safer for elderly adults to live in a single-story home. If they don't currently, it might be best to consider moving them to a one-story home.
Great Location
Another factor to consider when your elderly loved one reaches their retirement years is what location is best for them. Do they want to be close to their loved ones or friends? If so, it might be best to move them to a new home. Do they want to be close to town or to their doctor's office? This is another thing to consider when determining the location of where your loved one will live during retirement.
Social Interaction
Research shows that elderly adults who socialize more have a lower chance of becoming depressed or experiencing certain health conditions. If you are helping to choose someplace for your elderly loved one to live, be sure to take this into consideration. For instance, if their friends live in town, it might be best to find a home for your loved one to move to that is in town. The closer your loved one is to the people they care about, the more socially active they can be.
Access to Necessities
It might also be helpful if your elderly loved one is close to the necessities. For instance, if they need someone to take them to the grocery store, it would be easier to get someone to do this if they lived close to a grocery store. Your loved one might also want to live closer to a hospital in case there is an emergency.
These are some factors to consider if your loved one is moving to a new home in retirement. If they already are getting these things from the place they currently live, then it is essential that you just make sure their home is safe for them during their elderly years.
If you or your loved one is looking for Senior Care in Saratoga, CA, please call Familiar Surroundings Home Care.
Santa Clara County: (408) 979-9990 
San Mateo County: (650) 353-9777
Santa Cruz County: (831) 480-3990
Sources
https://www.nia.nih.gov/about/living-long-well-21st-century-strategic-directions-research-aging/research-suggests-positive