When Is It Time for 24-Hour Home Care?
August 25, 2021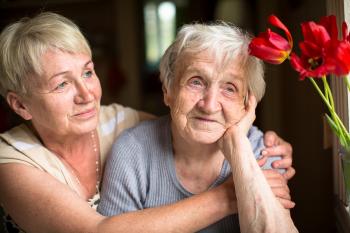 When choosing a specialist for your older loved one, you will hear two different terms, and they are often used interchangeably. There is a difference between a caregiver and a 24-hour home care plan. Although it may sound like the same thing, it is not, and it is essential to know which one your senior needs to live comfortably.
First, let's discuss what these two things are and the differences. Caregivers are people who work to help manage a senior and ensure they stay safe and healthy. They may work regular 8-hour shifts or even part-time, depending on what the senior needs. 24-hour home care is a plan that uses more than one caregiver to ensure a senior has round-the-clock help.
Those are the key differences between 24-hour home care and a caregiver. You may already have a home care provider put in place, but if you start noticing signs the senior you love needs 24-hour help, it will be time to create a new care plan. Whoever is at home helping your senior may also recommend 24-hour help.
When is 24-Hour Care a Good Idea?
It can be hard for a senior to admit they need more help, which is one reason a home care provider can be a great idea. They may start noticing that the senior needs more help and tell you about it before it gets too bad. A caregiver will give you valuable insight into what is happening in a senior's life.
Falling Often
One of the benefits of 24-hour home care is it can help prevent falls even in the middle of the night. This can help provide extra safety for someone who is aging when a family can't be around all of the time. A caregiver can help someone out of bed any time, helping them down the stairs, go to the bathroom, and anything else. If you or a provider has noticed an increase in falls, it is time to look into 24-hour care.
Not Meeting Medical Needs
If a senior is alone every night and you notice they forget to take medication after dinner or have several other problems at night, it is time to get 24-hour care in place. Having medical emergencies in the night can be terrifying for the senior and hard for the family. Missing important medications before bed can be fatal. The best way to ensure this is limited is by having a 24-hour care plan.
Time Confusion
As a senior gets older, they may not be able to tell the time. If a senior is up at odd hours or doesn't remember the days or when their caregiver is supposed to be there, it is time to add on an additional caregiver. Or work with another agency.
Bathroom Accidents
This may be embarrassing for the senior to admit, but they may need more help going to the bathroom. When a caregiver is on break, they may need to go to the bathroom but can't make it without help. Incidents can be a massive sign that 24-hour home care is needed.
If you or your loved one is looking for 24 Hour Home Care in San Jose, CA, please call Familiar Surroundings Home Care.
Santa Clara County: (408) 979-9990 
San Mateo County: (650) 353-9777
Santa Cruz County: (831) 480-3990