What Could a Heart Attack Look Like for Your Senior?
December 23, 2022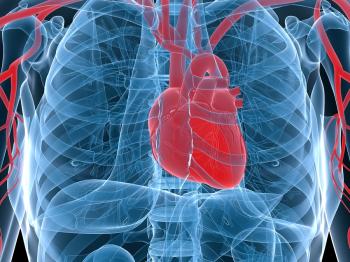 Do you know what the symptoms of a heart attack are? If you're like most people, you might have a specific picture in mind of what a heart attack really looks like. But is that accurate? It's important to understand how your elderly family member's heart health might make a heart attack more likely for her so that you can do something about it. With the help of your senior's doctor, home care assistance, and some solid information, you can all make a heart attack less likely for your senior.
Every Heart Attack Is Different
The heart attacks in the movies tend to be rather stereotypical, with someone grabbing their chest and gasping for breath. That isn't how every heart attack happens, however. Some people experience a heart attack and feel only a twinge of pain along with some numbness. Other people having a heart attack might experience shortness of breath and pain elsewhere in the body. So, it's important to understand that not every heart attack looks the same.
Know the Symptoms of a Heart Attack
What are the symptoms of a heart attack, then? There are many. The most common is chest pain or discomfort that someone might describe as having a heavy weight sitting on their chest. There could also be soreness or pain in the jaw, back, neck, or arms. Many people experience nausea, lightheadedness, and even vomiting during a heart attack.
Get Help Right Away if You Suspect a Heart Attack
The most important thing to remember is that if your senior is having chest pains at all, it's vital to make sure it isn't a heart attack. Even if you think it's an overreaction, chest pains are serious and there are multiple different causes for chest pain. Some are minor, but you never want to take a risk. Especially if your elderly family member is describing a new pain that she's never experienced before, don't wait to get help.
Talk to Your Senior's Doctor about Her Risk Factors
What can you do before your senior has a heart attack? Talk with her doctor about your senior's individual risk factors for a heart attack. If your elderly family member has high blood pressure, high cholesterol, or other risk factors for heart disease and heart attack, her doctor can give her a plan for reducing those risk factors.
Develop a Plan Now
It's vital that your senior has a plan now if her risk factors for a heart attack are high. She can make changes now that can have a positive impact on her heart health. All of this might be a lot easier with help from home care assistance as well. Elder care providers can work with your senior to remember her medications, remind her to eat healthy foods, and to stick with her exercise goals.
Any risk factors that make a heart attack more likely for your senior are definitely scary, of course. But they don't have to mean that she will definitely experience a heart attack. Following through with her doctor's recommendations can help her to improve her heart health immensely.
If you or your loved one is looking for Home Care Assistance in Saratoga, CA, please call Familiar Surroundings Home Care.
Santa Clara County: (408) 979-9990
San Mateo County: (650) 353-9777
Santa Cruz County: (831) 480-3990