Six Tips for Helping Your Senior Manage Mobility Issues
October 3, 2022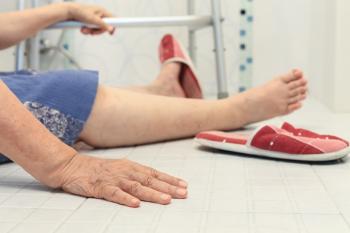 Whether your elderly family member has always been one of those people who are constantly going and doing or she has tended more toward a sedentary life, mobility concerns now are something you really can't ignore. If your elderly family member is starting to experience difficulty around mobility, it's important to have a plan for helping her to be as safe as possible while also giving her the best possible quality of life.
Recognize Signs of Mobility Issues
The first step in helping your elderly family member to manage her mobility concerns is to recognize when she's having more trouble. If she's moving slowly or carefully when she's up and around, that can be an initial sign of trouble. Avoiding stairways or holding onto everything she passes can be other big signs. If you're not seeing her walk at all, she may be avoiding movement completely.
Understand What's Causing the Mobility Issues
You also need to understand what's causing the mobility issues. Is your senior's health worsening? Or is she afraid because she feel before or almost fell? Sometimes medication changes can also lead to mobility concerns. It's important to talk with your senior and possibly her doctor about what might be causing her trouble.
Address Accessibility Issues as Much as Possible
Once you have a better understanding of what is going on, you can start to put solutions in place. Removing tripping and mobility hazards is important. That might mean rearranging furniture or fixing issues around the house, like loose carpet. Home care providers can help your senior to keep her home tidy once you've created space for her to be as safe as possible.
Encourage Her to Use Mobility Tools
Mobility tools are amazingly helpful, but only if your elderly family member uses them. Remind her to use tools like her walker or her cane every time she stands up. Having backup tools might be helpful, too, especially if your elderly family member tends to leave them throughout the house.
Offer Practical Support from Personal Care at Home
Bringing in personal care at home is another way to help your senior to manage mobility concerns. Caregivers are able to assist your senior with her mobility as well as help her with tasks that might be getting more difficult because of mobility problems. Things like bathing and changing clothes get even more complicated when your senior isn't as mobile as she wants to be.
Offer Plenty of Emotional Support
These sorts of challenges are not easy. They're difficult for you and they're especially difficult for your elderly family member. She may be coping with a lot of big emotions around these changes, so it's important to offer her as much emotional support as you possibly can. Holding space for her when she needs it can help her to be more open to the changes that she needs to make in order to be as safe as possible.
Keeping your senior safe means looking at solutions when her life and the challenges that she's facing suddenly take a turn from what either of you expected.
If you or your loved one is looking for Personal Care at Home in Saratoga, CA, please call Familiar Surroundings Home Care.
Santa Clara County: (408) 979-9990
San Mateo County: (650) 353-9777
Santa Cruz County: (831) 480-3990