Learn About Vertigo in Senior Citizens Today
February 21, 2022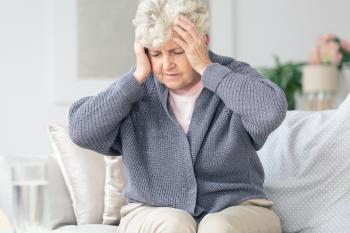 You may have heard of vertigo. However, it is much more common in the elderly than you might think. If you are caring for your elderly loved one, this would be a condition that you may want to learn more about. If your elderly loved one does have this condition, you may even need to hire a personal care at home providers to help care for them.
Causes of Geriatric Vertigo
When taking care of your elderly loved one, if they get a vertigo diagnosis, you may want to know why. They're actually various reasons why someone might have a geriatric vertigo such as:
Calcium breaking up in the inner ear and going in the ear canal (benign paroxysmal positional vertigo)
Medication side effects

Brain degeneration
If you want to know more about why your elderly loved one has vertigo, make sure that you speak to their doctor as soon as you can. If you can't make it to their appointment, you can have a personal care at home provider drive them and find this information out for you.
Helping a Senior Citizen Who Has Vertigo
Does your elderly look 1 have vertigo? If so there are different things you and home care providers can do to help them. Some of the things that you can do starting today include:
Giving medication reminders - your elderly loved one's doctor may have them on medications to reduce vertigo symptoms

Epley maneuver - helping your elderly loved one to rotate their head while they are sitting and then while they are laying down (helps to loosen particles in the ear canal)
The doctor that your elderly loved one is staying for vertical treatments may have other recommendations on what you and the senior care providers can do as well. In addition, the personal care at home providers who are there for your help a loved one may have some experience and handling vertigo at home, too.
Regular Checkups
There's a high risk of falling for elderly people who have a geriatric vertigo. For this reason, you need to make sure that your elderly loved one is getting regular check-ups with their doctor. If there are any issues the doctor will find out. Then, they can prescribe new treatments or make new recommendations as to what care your elderly loved one might need.
Conclusion
Now you have a better idea of what vertigo is in senior citizens. You know more of what causes this health condition. Between you, the doctors, and personal care at home providers, you can have the best care for your elderly loved one if they have vertigo.
If, at any time, your elderly loved one experiences severe dizziness, make sure that you or someone that is caring for them gets them to the emergency room for medical attention promptly. There are some complications that can arise as a result of vertigo and you want to make sure these are dealt with right away.
If you or your loved one is looking for Personal Care at Home in Saratoga, CA, please call Familiar Surroundings Home Care.
Santa Clara County: (408) 979-9990 
San Mateo County: (650) 353-9777
Santa Cruz County: (831) 480-3990
Sources