Four Tips for Caring for a Senior with Multiple Sclerosis
April 22, 2021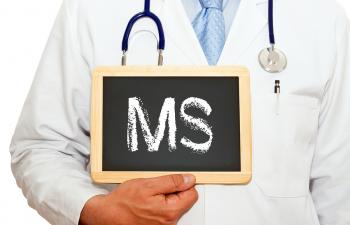 Multiple sclerosis is a complicated autoimmune disease that can wreak havoc on your senior's central nervous system. Also known as MS, this illness is often chronic and progressive, and can cause a variety of issues for your senior ranging from mobility problems to difficulty with vision and controlling muscles.
Learn as Much as You Can about MS and Your Senior's Diagnosis
Talk to your senior's doctor and do some reading on your own about MS. There may also be support groups that you and your elderly family member might consider joining. Learning as much as you can about what to expect and what little is known about multiple sclerosis can help you and your senior to put together a plan for managing it on a day-to-day basis.
MS Is , so You'Unpredictablell Both Need to Be Flexible
Life with MS is different for your senior than it has been in the past and she may experience a wide range of changes as her health changes. It's difficult not to feel disappointed or upset about these unpredictable changes, especially for your senior. What can help is for you both to have an attitude of flexibility so that you can roll with those changes as they happen.
Prioritize Safety for Your Senior
Keeping your senior as safe as possible is the biggest priority for you as her family caregiver. Fall prevention pretty much tops the list for people with MS, so it's vital that you go to work quickly on a fall prevention plan. Get rid of excess clutter, make sure pathways are clear, and make sure that there are grab bars handy if at all possible. Encourage your senior to use assistive devices, like a cane, if necessary.
Bring in Some Extra Help
Having extra help that understands the challenges your senior faces with multiple sclerosis is also really important. Senior care providers can help you to spot other safety issues and they can help your elderly family member with mobility challenges and any other issues that crop up. This can be a huge relief for you, especially if you're not able to spend as much time with your senior as you want to be able to spend.
MS may change your senior's life and her expectations for the rest of her life, but that doesn't mean that she has to give up. There are still plenty of ways that she can have the best quality of life possible and still enjoy every day.
If you or your loved one is looking for Senior Care in Redwood City, CA, please call Familiar Surroundings Home Care.
Santa Clara County: (408) 979-9990 
San Mateo County: (650) 353-9777
Santa Cruz County: (831) 480-3990