Five Facts about Vitamin D and Seniors
July 27, 2022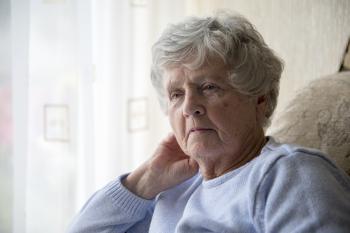 Most people realize that vitamin D is an important part of their everyday diet, but you might not realize just how important it is for your senior's health. The more that you and your senior learn about vitamin D, the more obvious it becomes that getting her current levels tested is a good idea and can help to relieve some symptoms she might not realize are connected to vitamin D deficiency.
Signs of Vitamin D Deficiency
Vitamin deficiencies tend to bring with them a variety of symptoms that your senior might not recognize as associated with a specific vitamin. Some of the signs of vitamin D deficiency include:
Serious fatigue

Lack of energy

Joint and muscle pain and stiffness

Feeling sad or depressed

Trouble concentrating
The best way to determine if your elderly family member is deficient in any vitamins, including vitamin D, is to ask her doctor to run blood tests. From there you know what she's up against.
Vitamin D Is Closely Linked to Bone Health
Most people know that calcium is important for bone health, but you might not realize that vitamin D is equally important for strong bones. Her doctor can test your senior's bone density as well, determining if she's at risk for developing osteoporosis. Elder care providers are another layer of safety protection, because they can be alert for tripping hazards and other safety concerns that could lead to a fall and serious injury.
Vitamin D Can Boost Mood
Improving vitamin D levels can do a lot to boost your senior's mood and help her to avoid dealing with depression. When seniors are depressed or dealing with low moods, that can cause them to withdraw, contributing to isolation and loneliness. Having home health care providers checking in on your senior can also help her to avoid loneliness while dealing with the underlying cause.
Sunlight Is One of the Best Ways to Get Vitamin D
If your elderly family member is deficient in vitamin D, sunlight is one of the best ways for her to increase her intake of this vital nutrient. The human body converts sunlight into vitamin D, so spending a little more time outdoors can be a great idea. Some people even find that a UV lamp can have similar benefits.
Dietary Options for Vitamin D Come in a Close Second
The next best solution if your elderly family member needs more vitamin D is to get as much through her diet as possible. Some of the best sources are from fatty fish, eggs, cod liver oil, and even white mushrooms. It can be tough to change your senior's diet, though, especially if she's used to eating pre-packaged foods. Home care providers doing the cooking for her can take a lot of that burden off her shoulders.
Helping your elderly family member to be as happy and as healthy as possible is a big job. Sometimes that means you need a little bit of extra help from home care providers to get everything handled. That's a powerful way for your senior to have what she needs and live life on her own terms.
If you or your loved one is looking for Home Care in Los Gatos, CA, please call Familiar Surroundings Home Care.
Santa Clara County: (408) 979-9990
San Mateo County: (650) 353-9777
Santa Cruz County: (831) 480-3990