Essential Oils Good For Seniors
January 12, 2022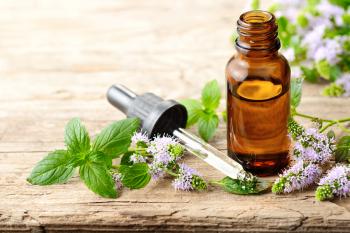 You may know what methods there are to distribute essential oils, and maybe your seniors have even heard of it. You might be wondering if essential oils really work? The truth is it depends on what you are trying to do. Aromatherapy might be best for those who are stressed, battling anxiety or depression, and it might help improve the quality of someone's life.
Essential oils for aromatherapy are typically extracted from various plant parts and then distilled. Directly or indirectly, the highly concentrated oils may be inhaled or applied to the skin via massage, lotions, or bath salts. Although some essential oil manufacturers offer oils for internal use, research on the safety and efficacy of this method is extremely limited.
Most essential oils are safe to use, but if a senior has sensitive skin, they may want to avoid putting the oils directly onto their skin. If they feel itching, burning, or rashes, they should wash it off immediately. Seniors who have it on their skin may also experience sun sensitivity. Senior home care will help a senior find the suitable methods to use essential oil and even help a senior pick a scent out. Each fragrance can have different advantages for a senior.
Essential Oils Great For Seniors
Take a look at these essential oils for older adults. Senior home care can help an older adult run errands and the next time a senior is out they may want to pick up some of these oils to use.
Lemon Essential Oil
Although more studies need to be done to find out exactly what essential oil does for older adults, you will find that some people swear by them. Lemon can be a great way to fight exhaustion, help battle depression, and help kill harmful bacteria. Lemon essential oils may also help fight off inflammation a senior is feeling.
Lavender Essential Oil
Now, lavender is an acquired scent, and not everyone will like it. Senior home care can avoid this essential oil if it is too strong for a senior's nose. Others may really like it, and luckily there are tons of benefits of using lavender aromatherapy. The smell promotes relaxation, may help with anxiety and may help nausea as well as fungal infections and allergies.
Peppermint Essential Oil
If a senior is experiencing tons of coughing or has cold-related symptoms, peppermint aromatherapy may be what they need to get healthy again. Peppermint essential oils can help with headaches, joint pains, coughs, and muscle aches. It could also help improve mental function and reduce stress for a senior.
Bergamot Essential Oil
Not only does this essential oil smell delicious, but it also may help increase a senior's upbeat mood. Bergamot aromatherapy can also help reduce high cholesterol and reduce inflammation in seniors' bodies. However, keep in mind that this essential oil should not be on skin exposed to sunlight. This is a better linen spray or great to add to a diffuser.
If you or your loved one is looking for Senior Home Care San Mateo, CA, please call Familiar Surroundings Home Care.
Santa Clara County: (408) 979-9990 
San Mateo County: (650) 353-9777
Santa Cruz County: (831) 480-3990