4 Ways to Make Medical Appointments Easier For Seniors
January 30, 2023
Source: 4 Ways to Make Medical Appointments Easier For Seniors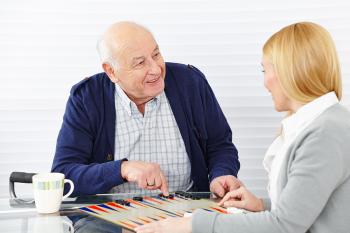 For seniors that are aging at home getting to and from medical appointments can be a real challenge. Often seniors rely on family to help them, but family members can't always take time off from work to attend medical appointments with a senior parent. Or, family members may live too far away to be able to come and assist a senior parent with getting to an appointment. Some things that family members can do to help seniors get to their medical appointments safely and on time are:
Get Companion Care At Home
Companion care at home is great for seniors who don't have family members close by. When seniors have companion care at home they have someone that will be with them each day to help them with daily activities. A care provider that specializes in companion care at home can help seniors make medical appointments, drive them to and from their appointments, and even take them to the lab if they need to have tests done or take them to the pharmacy to get their prescriptions. When seniors have companion care at home they have someone that can make it easy for seniors to get the things they need.
Set Up A Ride Share Account For Easy Transportation
Ride share services can make it easy for seniors that don't drive to get to the doctor or to any medical appointments that they have. You can create an account for a senior parent that is specifically for seniors so the drivers who give the rides know that your parent may need special accommodations or a little extra help with things like getting and out of the car. And since ride share rides are billed directly to a credit card your senior parent doesn't have to worry about having cash on hand to pay for the rides.
Put Insurance Documents On File With The Doctor's Office
If you can't go to a doctor's appointment with your senior loved one it's a good idea to put their insurance information or documents on file with their doctor's office. That way your senior parent won't be confused or frustrated by having to fill out forms when they get to the appointment. Or, you can ask the doctor's office to send you the forms in advance and you can fill them out and fax or email them back so they are on file when your senior loved one goes to their appointment.
Use Prescription Delivery
Most drugstores now offer delivery so that your senior parent can have the prescriptions they need delivered to their door. They won't need to worry about making an extra stop after they are done with their medical appointment because any medications they need can be delivered directly to their home. If your senior parent has companion care at home the care provider can also stop and pick up any prescriptions that your senior parent needs for them.
If you or your loved one is looking for Companion Care at Home in San Jose, CA, please call Familiar Surroundings Home Care.
Santa Clara County: (408) 979-9990
San Mateo County: (650) 353-9777
Santa Cruz County: (831) 480-3990