Handing Over Keys Doesn't Mean Giving Up Freedom
January 7, 2021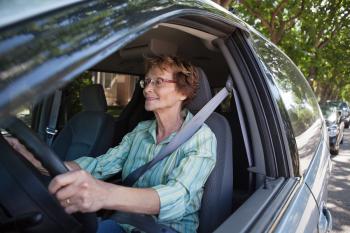 So many things can impact an older person's ability to drive safely. An eye condition like cataracts or macular degeneration may have your dad's eye doctor telling him to let someone else drive. Your mom has been diagnosed with Alzheimer's and has been told to stop driving.
Your dad had a stroke and cannot use his left arm or leg. Your mom broke her collarbone in a fall and cannot move her arm to drive. No matter what leads to the decision, it's time to take away your parents' keys. You need to know how to take their keys and assure them they don't have to give up their freedom.
Safety Has to Come First
Your family needs to sit down and explain that safety has to come first. Just as your parents wouldn't want you to drive if you were unable to do so safely, you don't want them risking their own safety. You also don't want them hurting someone else.
Make sure they know that giving up their keys isn't a punishment. It's simply a way to keep them as safe as possible. To make sure they're protected, follow it with a discussion on the best ways to ensure they have rides when they need them.
See Who Can Stop By
As a family, discuss who can stop by each week, every other week, or once a month. During those visits, ask if the family member be able to drive your parents to the store, to their favorite park or attraction, or take them for a scenic drive. Jot down who can help out on a calendar for your parents to see.
They'll know when they'll be getting out of the house. That can ease fears of being trapped at home. They can learn to adjust their shopping lists so that they're not running out of items before their next trip to a store.
Hire Home Care Aides to Provide Transportation and Other Services
Your parents can maintain freedom by having others available to drive them. Family members can stop by once a week to see if your parents need to go shopping or want to go for a drive. Even better, hire home care aides to provide rides to stores, medical offices, and other area businesses.
With home care services, your parents maintain their independence by having a helping hand every now and then. Call to learn more about caregivers and transportation services.
If you or your loved one is looking for Home Care in Palo Alto, CA, please call Familiar Surroundings Home Care.
Santa Clara County: (408) 979-9990 
San Mateo County: (650) 353-9777
Santa Cruz County: (831) 480-3990