Is There a Connection Between Depression in Seniors and Falls?
July 18, 2017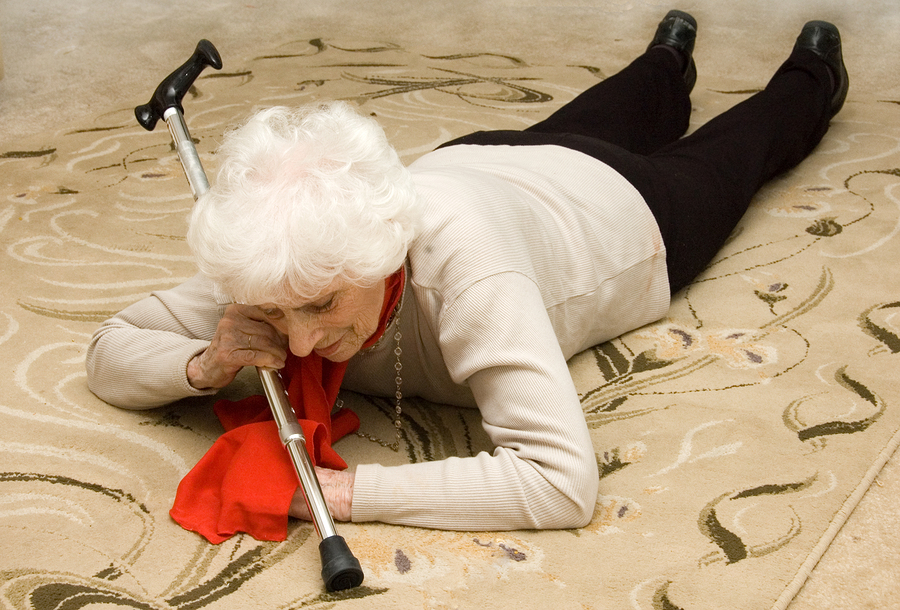 Between 2006 and 2010, the National Health and Retirement Study found evidence that depression in seniors may increase the chances of falling. In this study with 7,200 participants, researchers found the risk of falling increased by 30 percent in those showing signs of depression. When that same group was given antidepressant medications, the number of actual falls decreased.Signs of Depression in the Elderly.Depression in the elderly is common, especially for seniors who are isolated from friends and family. Symptoms vary but they often include feeling worthless and sad, difficulty sleeping, loss of appetite, and body pain. This physical pain could explain why seniors who are depressed have a higher fall risk. If you suspect your mom or dad is depressed, you should seek medical care. Prescription medications can help. Getting out of the house may also be beneficial to your parent. A trip to a local senior center for lunch, a picnic in the park with friends, and a shopping trip with family can make a difference.Other Ways to Prevent Falls in Your Mom or Dad's Home.Take measures to reduce the chance of a fall in your parent's house. If there are no handrails on the front steps, have them installed. Make sure handrails are secure when you pull on them. On a deck, check any wooden rails for splintering. Check out the bathroom. Does your mom or dad have grab bars installed near the toilet and both inside and outside the tub or shower stall? If not, you should purchase and install them. A grab bar can help prevent falls on slippery bathroom floors. Go through the rest of the house and look for hazards. A loose rug, furniture that juts out into a high traffic area, or uneven boards can cause falls. Study the routes your mom or dad uses to get to the bathroom, the kitchen, or the bedroom. Make sure those paths are clear of any obstacles. Keep your mom or dad from climbing onto chairs or up ladders by moving frequently used small appliances or dishes to a lower cabinet or keep them on the counter. Finally, talk to a senior care agency to arrange regular visits from a caregiver. Having a companion and aide for housework and laundry can help cut the risk of a fall. Call a senior care agency today to learn more about the options available to your mom or dad.
If you or your loved one is looking for senior care in Atherton, CA, please call Familiar Surroundings Home Care.
Santa Clara County: (408) 979-9990
San Mateo County: (650) 353-9777
Santa Cruz County: (831) 480-3990
Sources: http://ns.umich.edu/new/releases/24796-adjusting-psychiatric-meds-may-reduce-fall-risk-in-older-adults