National Preparedness Month: Sheltering in Place with Seniors
September 27, 2017

Natural disasters can strike at any time, giving little time for people to react to get themselves and their loved ones to safety. People that have made emergency preparedness plans ahead of time have a better chance of staying safe and healthy in an emergency. September is National Preparedness Month, when national, state and local agencies put a great deal of emphasis on emergency plans and disaster preparedness.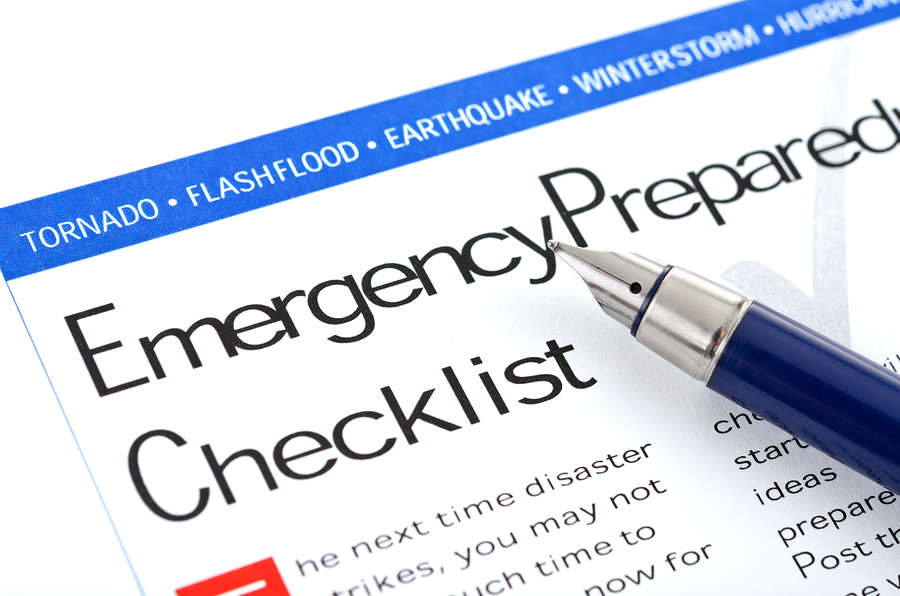 Elder Care in Palo Alto CA: Sheltering in Place Often, disasters require people to shelter in place, or stay put in the safest room in the house until authorities can assist or lift the state of emergency. Family caregivers have a unique challenge ahead of them when creating an emergency preparedness plan. Seniors require some extra elder care and consideration when it comes to sheltering in place. The basics of sheltering in place stems from there being an outside threat, and the safest and most secure place to be is indoors with all the supplies needed to get through until rescuers and relief workers can get to the area. With natural disasters like hurricanes, earthquakes, tornadoes, flooding, and blizzards, it may be several days before power is restored and it is safe to move around. Emergency preparedness is a plan to bridge the gap between the disaster itself and when help arrives. Sheltering in place with an elderly person means that there needs to be some extra preparation involved. Because seniors are not as mobile as others, they may need assistance in getting to the safe place in the house. They are dependent on any number of medicines that keep them healthy and well. They may have specific dietary needs or they are dependent on medical devices. All this needs to be considered when sheltering in place with an elderly person.Here are some tips for family caregivers to make elder care a priority when preparing to shelter in place:
Identify the safest room in the house, usually a ground level room with as few windows as possible. Bathrooms or bedrooms with a single window are some of the safest during a number of disasters.
Create an emergency kit for each family member that is stored in the room or can easily be transported there. The kit should have food and water for at least 3 days.
If there is a window, get wood to cover the outside in the event of a hurricane or tornado. Also, plan to cover it from the inside with plastic and tape to prevent broken glass.
Stash emergency items in the room, such as flashlights, a battery-powered radio, and a first aid kit.
Include unique items for the elderly person's health, such as prescription medicines, extra glasses, hearing aid batteries, and medical devices.
Bring comfort items like blankets, pillows, and snacks.
Know the local stations and emergency radio stations to get updates and instructions from authorities.
It's never easy to endure a natural disaster. With an emergency preparedness plan in place and supplies already gathered, family caregivers and their elderly relatives will be in a better place to deal with whatever happens.
If you or your loved one is looking for elder care in Palo Alto, CA, please call Familiar Surroundings Home Care.
Santa Clara County: (408) 979-9990
San Mateo County: (650) 353-9777
Santa Cruz County: (831) 480-3990
Source: https://www.osha.gov/SLTC/etools/evacuation/shelterinplace.html