Four Steps for Preparing Your Senior for Emergencies
March 5, 2019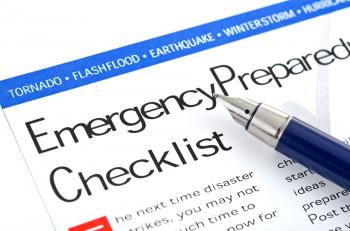 Emergencies by their very definition sneak up on you, but you can help your senior to be more prepared for them. Setting up a kit and a system for getting your senior what she needs in an emergency is a crucial part of preparation.
Put Together a Kit of Supplies.
Elderly Care in Belmont CA: Preparing Your Senior for Emergencies
During an emergency, supplies are going to go a long way. You're going to want to include items like non-perishable food items, water, and a change of clothing. You might also want to include a flashlight, a weather radio, and batteries for both. A first-aid kit and seasonal items, like hand warmers that you fold to activate, can also be helpful. You can keep this type of kit in a duffel bag that fits in a closet. Make sure that you swap out the food and water periodically and swap out clothing for clean, weather-appropriate replacements.
Gather Important Documents and Emergency Medications.
Something else that you need to add to the emergency kit is a copy of important documents as well as an emergency stash of medications, especially if your senior needs certain medications urgently. Your senior's doctor may be able to help you to stock the kit with samples, depending on the type of medication it is. Emergency contact information is also great to include here.
Establish a Support System for Emergencies.
It's also vital to have a support system in place for emergencies. If your senior is still living on her own, you may not see her every day. It's important that she has all of the necessary emergency phone numbers that she needs so that she can contact you and other sources of help whenever necessary.
Make Sure Everyone Knows Where to Find Emergency Items.
When you've gone to all of this effort to prepare your senior for emergencies, it helps if everyone who assists her knows where to find the emergency kit. Make sure that elderly care providers and other people who help your senior know where to look and what to expect in the kit. Then, if there is an emergency, they're not losing valuable time searching.
You can't drive yourself crazy trying to prepare for every single possible emergency, but you can make a good start. You also don't have to put all of this together in one go. It's okay if it takes you a little bit of time to put together a full supply kit and get everyone on board. The idea is to at least get started.
If you or your loved one is looking for elderly care in Belmont, CA, please call Familiar Surroundings Home Care.
Santa Clara County: (408) 979-9990
San Mateo County: (650) 353-9777
Santa Cruz County: (831) 480-3990