Tips for Long-Distance Caregiving
November 2, 2022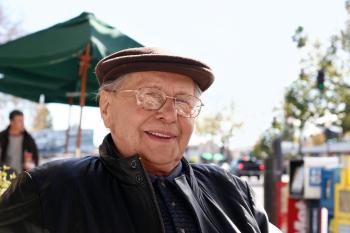 If you provide care for your aging loved one from a long distance, it can seem overwhelming at times. Not being nearby for emergencies and even just daily tasks can make you feel like you can provide all your aging parent needs to stay in his home as he ages.
But what you are doing is helping him tremendously, even if he forgets to tell you. Here are some tips to help you be the best long-distance caregiver you can be.
Know your loved one's health history. Whether you're helping another caregiver who lives nearby or you're doing it all yourself from a distance, it's important to know your parent's family's health history so that if he does get ill, you'll be able to provide the doctors with an accurate health history, even if it's on the phone or during a conference video call. Knowing his health history will also help you make decisions when either your parent or his home care assistance team brings them up.

Find the best ways to stay in touch. As a caregiver, you have the right to ask for conference calls with other caregivers, such as doctors, clinics, and his home care assistance team. If your parent is going to be visiting his doctor, ask for a call after from the doctor to review what they went over (your aging loved one will need to sign some forms to give the doctor permission to share the information with you). Also, talk to your loved one about consistent check-ins, whether it's a phone call or a video call. It'll provide him with something to look forward to as well as allow you to check in on him.

Plan your visits to be the most efficient. If you know you'll be visiting in a couple of months, see if you can plan any important visits or meetings your parent needs to have while you're there. If he needs to go to the bank or his insurance company to review policies, doing it while you're there can be helpful for him. If he needs to get new glasses or visit his cardiologist, try to plan those around your visit as well. And while taking care of all of the important tasks, don't forget to have some fun as well. Maybe there's a ball game your parent would enjoy attending with you or a visit to his favorite restaurant. If he also has a local caregiver, your visit might be a good time for them to take a little rest from caregiving.

Hiring others to help with daily tasks such as cleaning, cooking, and companionship, and hiring a home care assistance provider for while you're away will give you peace of mind and help your parent manage his home. Talk to your parent about what he'd most like assistance with and then check into local home care assistance organizations.
Long-distance caregiving creates some unique challenges but with planning and help, you can continue to help your loved one age in place.
If you or your loved one is looking for Home Care Assistance in Los Gatos, CA, please call Familiar Surroundings Home Care.
Santa Clara County: (408) 979-9990
San Mateo County: (650) 353-9777
Santa Cruz County: (831) 480-3990