How Does Senior Home Care Help Keep Your Senior Safe?
November 10, 2022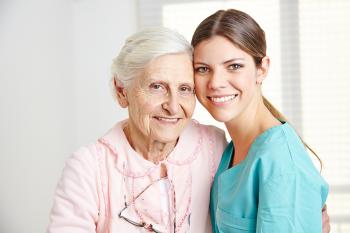 Keeping your elderly family member as safe as you can when she is aging in place might feel like an impossible task to you. That's why bringing in senior home care providers is exactly the right decision. They're able to help you stay aware of possible safety concerns and address them in ways that preserve your senior's dignity and independence at the same time.
Exercise Reminders
Assuming that your senior's doctor clears her to exercise, it's important that your aging family member does get moving. Having gentle reminders to keep her on track with her exercise routine can make it a lot easier for your senior to stick with being more active. It also helps if the activities that she chooses are ones that she really likes, because she'll want to keep doing them.
Medication Reminders
It's not safe at all for your senior to forget to take her medications. Your senior's doctor prescribes medication to handle specific issues for her. If she's finding it difficult to remember to take her medications, home care providers can remind her when and how to take her medications. They can also remind her to do things like take her medications with food or to drink plenty of water if that's required.
Transportation Help
Should your senior stop driving? That's true for many aging adults, but they are often worried that they won't be able to go where they need to go unless they continue driving. In order to keep your senior safe, it can help a lot to have caregivers available to help her to get where she needs to go. This is an easy way to keep her mobile without making dangerous decisions behind the wheel.
Household Help
Senior home care professionals can also help your elderly family member with household needs. Keeping your senior's home clean and hygienic is a big part of helping her to be as safe as she can be at home, too. These tasks may be getting more difficult than your senior realizes, so it's important that she has someone who can take over for her.
Personal Care Assistance
Over time, other tasks can get more difficult, too. Things like showering or getting dressed can leave your senior feeling unsafe, especially if she's got balance issues or other challenges. It can be awkward at first for her to accept help with personal care tasks from senior home care professionals, but they're there to ensure she's safe and that her needs are met.
Companionship
Finally, it's unsafe for your senior to spend too much time alone, but she might not realize that. Isolation and loneliness are issues that aging adults battle every day. If your elderly family member doesn't have someone she can spend time with, she may begin to feel depressed. Having companions there with her can make a huge difference for her.
Safety is a huge issue for aging adults and caregivers can help your elderly family member to address a wide range of possible safety issues.
If you or your loved one is looking for Senior Home Care in Los Gatos, CA, please call Familiar Surroundings Home Care.
Santa Clara County: (408) 979-9990
San Mateo County: (650) 353-9777
Santa Cruz County: (831) 480-3990