Decorating with Grandchildren makes Easter "Eggs-tra" Special
April 5, 2017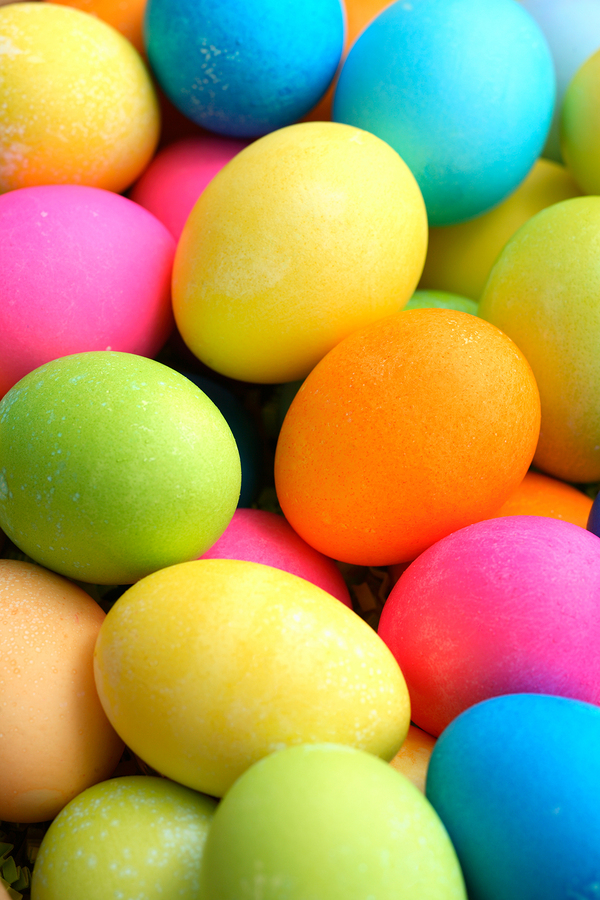 As we hop into the month of April, Easter is quickly approaching.  For Seniors, spending time with grandchildren is the perfect opportunity to brighten their day and encourage social interaction with family and friends.  Decorating Easter eggs is a playful tradition that welcomes Spring, celebrates family time and allows everyone space to create their egg masterpieces. Creating stunning eggs has never been easier.  Here are five festive ways to enjoy some relaxing time with your elderly loved one and include the grandkids.
TISSUE PAPER EGGS
It is always a favorite!You will need:Tissue paper cut into squares (a variety of colors) Watered down glue Paintbrushes Hard boiled eggsINSTRUCTIONS:
Cut tissue paper into small squares (use a variety of bright colors).
Water down some Elmer's glue and place it into small containers.
Have everyone use a small paintbrush to "paint" the tissue paper squares onto a hard-boiled egg using the watered-down glue mixture.  Ensure that you cover each square on the egg with the glue mixture which makes the squares stick to the egg.
Allow to dry overnight and you'll have a beautifully colored, unique egg assortment.
SHAVING CREAM EGGS
You will need:Hard-boiled eggs Shaving cream Food coloring Baking sheet Rubber spatula Toothpicks Paper towels Rubber glovesINSTRUCTIONS:
Fill your baking sheet with shaving cream until it's about an inch thick, then smooth it out with a rubber spatula.
Drip food coloring onto the shaving cream. Don't be afraid to be generous with the colors — the more you use, the brighter your eggs will be.
Use a toothpick to swirl and marble your food coloring droplets
Pick up a hard-boiled egg — put on your gloves for this step! — and roll it in the shaving cream, coating it completely.
Carefully place the egg onto a paper towel and let it dry for about 20 minutes.
Wipe the shaving cream off with a clean paper towel to reveal your colorful marbled pattern.
NEUTRAL EGGS, GORGEOUSLY NATURAL
You will need:Brown Hard-boiled eggs White Paint PensINSTRUCTIONS:Using your imagination draw swirls, dots, lines and imaginative designs to create a basket of neutral, earthly but elegant looking Easter eggs.
MOSIAC EGGS
You Will Need:Eggs, hard boiled or blown out. Egg dye Mod Podge or Elmer's Glue PaintbrushINSTRUCTIONSThis one can't be any simpler.
Dye one egg any color you desire.
Leave one egg white.
Choose your "background" color to be the white egg or the colored egg. In my example the "background" is white and the "foreground" is blue.
Crush the shell of the "foreground" egg. If it is hard-boiled, remove the shell from the rest of the egg. Lay out on work table outside up, so that you can see what you are working with.
On the "background" egg, spread a thin layer of Mod Podge/Glue in a small area
Using clean, dry fingers, apply pieces of the "foreground" shell to the "background" egg. Try to mingle larger and smaller pieces, and leave gaps between the pieces. Note that if your hands are wet at all, some of the dye might rub off.
Continue doing this in small sections until the egg is covered. Seriously. That's it!
If you or your loved one is looking for home care in San Jose, CA, please call Familiar Surroundings Home Care.
Santa Clara County: (408) 979-9990
San Mateo County: (650) 353-9777
Santa Cruz County: (831) 480-3990