3 Easy Ways Older Adults Can Improve Their Golf Game
July 20, 2016
Home Care in Atherton CA
Golf is the perfect low-impact sport for older adults. It provides them with an excellent cardiovascular workout that will keep them healthy and fit well into their golden years. The biggest problem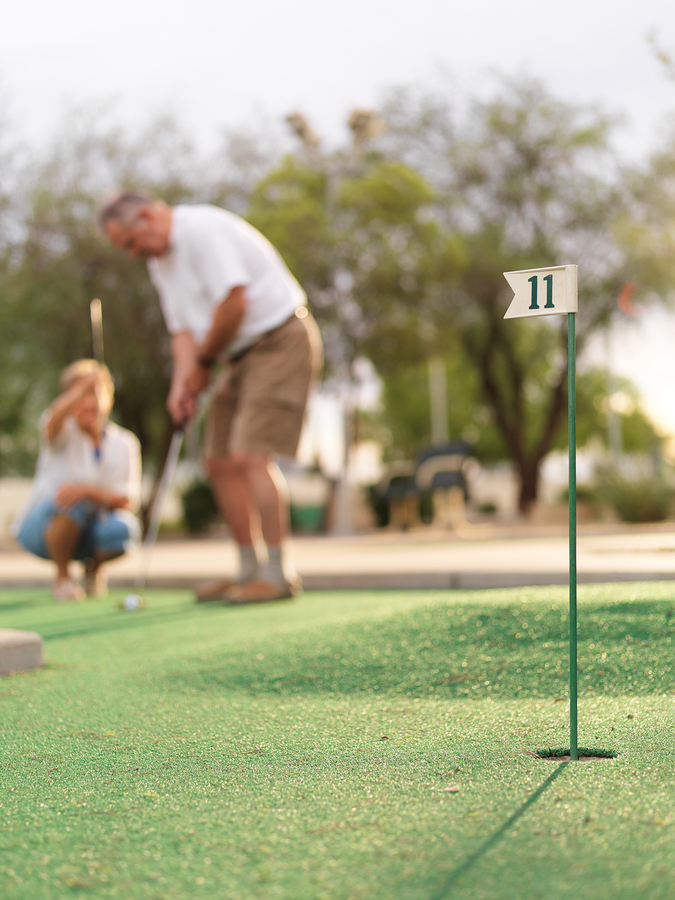 older golfers have during the game is having enough power to get the golf ball at a greater distance. Most elders do not have the strength that younger adults have, which greatly impacts their golf game. Older adults with physical limitations can still play, but may need additional help from a trained home care provider. By making a few changes to their stance, seniors can drive the ball at larger distances.
Strengthen your grip on the golf club.  Strengthening your grip can increase your power. This may be tough for older adults to do that have arthritis or other health problems that make gripping the golf club challenging, but it can be done. If the elder is right handed, they should try to rotate the hands slightly to the right of the golf club. Left handers should rotate the hands slightly to the left.
Turn the right foot out. This small movement is ideal for people with a lot of stiffness and poor hip flexibility. If these seniors were to keep their foot in the front position, they may start to sway because they are unable to keep their hip in a neutral position. Turning their right foot out will give them more control over their body in order to prevent swaying. This technique will also rotate the lower body away from the upper body, creating a more powerful backswing.
Slightly move the ball back. By moving the ball back slightly, your loved one will increase their chances of hitting a draw. This means that the ball will come out a little lower and have a shorter ball flight, but will greatly increase the distance with the roll. Weather conditions can make a huge difference as to how well the senior hits a draw. When the weather is warm and the ground is dry, golfers will have a more difficult time setting up a draw. But if the ground is softer, seniors will have a better chance of gaining more distance.
These 3 tips are not just intended for frequent golfers, but can also help seniors who have just begun playing the game. Also, if your loved one has a medical condition that may make playing golf too problematic, you and your loved one should talk to their doctor to find out what sports or activities are right for them.
If you or an aging loved one are looking for

home care in Atherton, CA

, please call Familiar Surroundings Home Care. Call today!
Santa Clara County: (408) 979-9990
San Mateo County: (650) 353-9777
Santa Cruz County: (831) 480-3990