Five Things to Have on Hand After Your Mom's Knee Replacement
April 3, 2018

Arthritis in the knee joint makes it hard for your mom to walk around. After trying non-invasive treatment methods, her doctor recommended a knee replacement surgery. You want to make sure she has everything she needs for the recovery. Here are a few things you can do to help.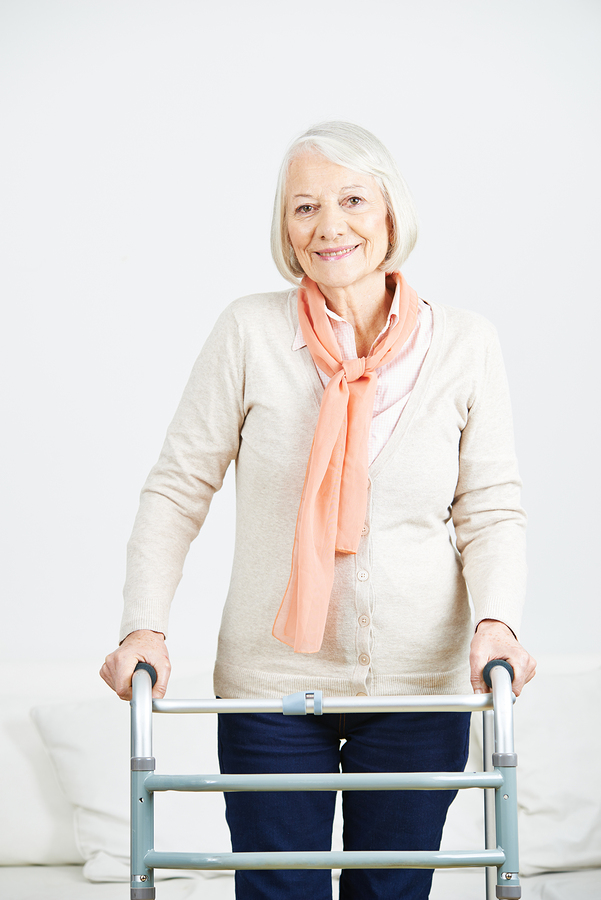 Caregiver in Palo Alto CA: Things to Have on Hand After a Knee ReplacementSet Up a Bedroom Downstairs.For the first week or so, your mom may not be ready to tackle stairs. Until she is, turn a downstairs room into a temporary guest room. If she has a den, a sofa bed or daybed is ideal. She can use it until she's strong enough to handle stairs. Once she's done using it, she has a bed that tucks out of the way and is there for future guests. When deciding on the best place for a temporary bedroom, look for spaces that are close to the bathroom. In the middle of the night, your mom is not going to want to walk far.Purchase a Shower Chair.Bathing standing up may be a challenge at first. Invest in a shower chair that fits her tub or shower stall. Make sure she's showering sitting on the chair rather than risking a fall. As her strength returns, she'll be able to return to standing while bathing.Rent a Walker and Cane.While she strengthens her muscles, she'll need support walking around. A sturdy walker is often the best choice starting out. As she regains mobility, she might be able to scale down to a cane. If you rent these items, you'll save money and won't have them around after they're no longer necessary.Arrange for Help at Home.After a knee replacement, your mom needs help at home. She'll be taking medications for pain. Caregivers can make sure she takes those medications on time. She needs to strengthen her knee using a series of recommended exercises. She also needs to avoid overdoing it. While she recovers, caregivers can help with housework and meals. They can assist her getting in and out of a bath or shower.Hire Transportation Services.Your mom will have a lot of appointments for physical therapy. She won't be able to drive, so you need to make sure she has a driver for appointments. Transportation services are available with home care. It may take a couple months before your mom is able to drive again.
If you or your loved one is looking for caregiver services in Palo Alto, CA, please call Familiar Surroundings Home Care.
Santa Clara County: (408) 979-9990
San Mateo County: (650) 353-9777
Santa Cruz County: (831) 480-3990