What Are the Best Smartphones for an Aging Parent?
July 10, 2017

How does your mom or dad stay in touch with you? Many people associate the older generation as being one that can't handle today's technology. In a 2015 study, Pew Research found that large numbers of men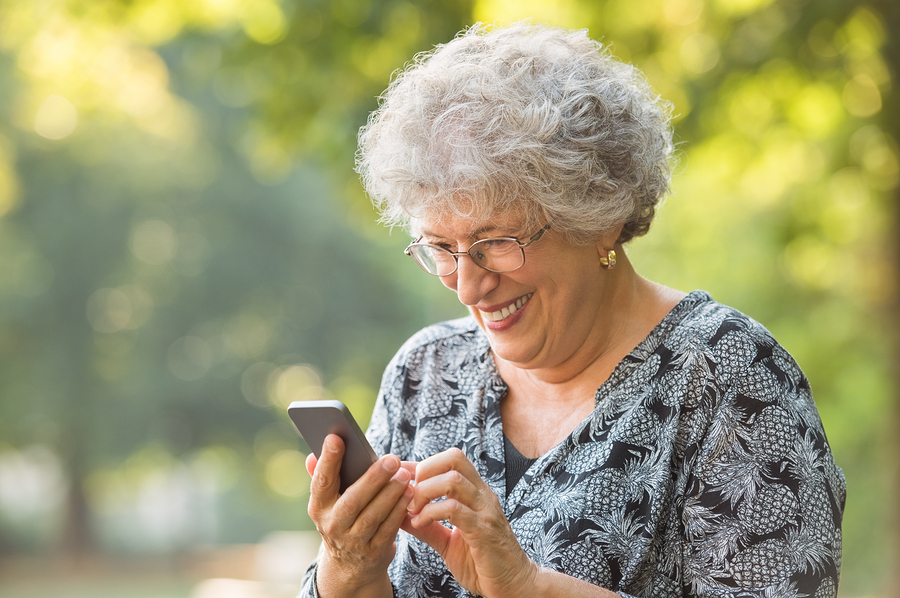 Caregiver in Menlo Park CA: Best Smartphones for Seniors and women over the age of 65 rely on their smartphone to help them connect and maintain a level of freedom. Could your mom or dad benefit from a smartphone? Would it make it easier to connect with them through messages and photos? Here are four of the best smartphones for seniors.Apple iPhone.While the iPhone may be a pricier option than other smartphones, it may be worth it to have the option of customizing text size and settings for the hearing impaired. If you set up the apps for your mom or dad, you can make sure the apps that are used the most are prominently displayed.Blackberry PRIV.The Blackberry PRIV takes a smartphone and gives it old school function with a slide-out keyboard. If your parent is a stickler for having a keyboard rather than a touchscreen, the PRIV is ideal. Custom settings also allow the user to set certain keys to most frequently used apps, so your mom or dad gets one-touch control through that slide-out keyboard.Jitterbug Smart.Chances are high that you've seen or heard a Jitterbug ad on TV or the radio. The company specializes in cell phones for seniors. The Jitterbug Smart is an easy-to-use smartphone that makes it easy to find the right app, such as the camera, text messages, or games that help with cognitive skills. The other benefit to the Jitterbug Smart is that there are apps you can get that offer 24/7 emergency medical advice and medication reminders.Samsung Galaxy 5 Note.While the Samsung Galaxy 5 Note may seem a little too complex for your mom or dad, it actually is a perfect choice. First, there's an "easy" mode that makes the phone ideal for a beginner. Second, it also has a stylus with a built-in storage slot that makes taking notes a breeze. A smartphone makes it easy for your mom or dad to reach you in an emergency or to share shopping lists, photos, and texts. It's also wise to call a home care agency to discuss the benefit of caregivers. By having caregivers come to your mom or dad's home to help with shopping, meals, and housework, you'll gain peace of mind that your mom or dad is safe, happy, and enjoying an active social life.
If you or your loved one is looking for caregiver services in Menlo Park, CA, please call Familiar Surroundings Home Care.
Santa Clara County: (408) 979-9990
San Mateo County: (650) 353-9777
Santa Cruz County: (831) 480-3990
Sources:http://www.pewresearch.org/fact-tank/2015/04/29/seniors-smartphones/