Active Elderly are Happier
December 22, 2015
Elderly Care in Palo Alto CA
The American Academy of Family Physicians (AAFP) notes that less active elderly are less likely to be happy. Professional in-home caregivers who provide elderly care not only take care of the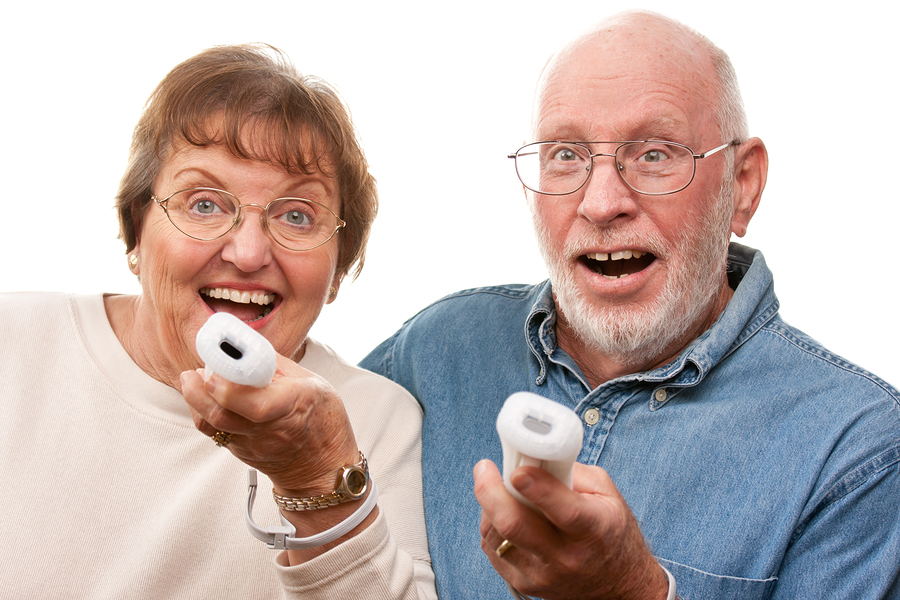 elderly, they also encourage the elderly to remain active.Exercise for the Elderly is ImportantThe AAFP notes that regular exercise by the elderly helps reduce problems associated with these conditions:
blood pressure
diabetes
osteoarthritis
osteoporosis
memory loss
mental functions
The AAFP recommends that physicians give elderly patients a prescription for exercise because 75% of the elderly do not get adequate exercise. The intent of this is to increase the motivation of the elderly to perform simple exercises that are in the range of their capabilities. Senior care providers, placed by home care agencies, know this is an important part of elderly care they can help facilitate. Exercise is as important as helping with bathing, personal grooming, preparing meals, running errands, and keeping the house tidy. The exercises can be as simple as raising arms and lowering them in time with favorite music, or moving about the premises, or simple yoga stretching exercises. The exercise routines need not be vigorous, but need regular sessions on a set schedule to be most effective. The recommendation by the AAFP is to use aerobics to strengthen the heart and circulatory function. Strength training keeps the joints flexible and prevents muscle loss. Yoga helps maintain good posture and balance. The AAFP also recommends that in order to increase compliance with the exercise routine; the exercises should be fun. It is good to custom design the exercises for a particular individual's needs and capabilities. Besides reducing problems associated with certain conditions, the benefits also include having a better quality of life and extending the length of life as well.Fighting BoredomThe National Institute on Aging notes that being bored leads to depression, fatigue, increased memory loss, and lower overall functional ability. Elderly care providers know that many elderly feel comfortable with routine. Nevertheless, it is possible to have unique experiences that are part of a routine that also decrease boredom. Here are some good examples:
Allocate time on a regular schedule to listen to uplifting audio books with compelling stories.
Use a variety of enjoyable music in association with other activities such as energetic music to accompany exercise and relaxing music while bathing.
Taking care of pets, with the assistance of a professional in-home caregiver, creates opportunities to play with the pets, go outside, and take walks, if the person being cared for is ambulatory (able to walk).
Caring for and nurturing live plants is fun. They add oxygen to the internal environment. Start with seedlings and watch them grow. Plants that grow quickly and easily, such herbs, alfalfa sprouts, or bean sprouts, give a rapid sense of reward. Adding them to meals makes the meals healthier and tastier.
Social InteractionAnother main component that helps the elderly immensely is social interaction. Attending events, visiting friends, and having guests come over to the home, all add an extra boost for emotional happiness.If you or an aging loved one are looking for elderly care services in Palo Alto, CA, please call Familiar Surroundings Home Care. Call today!Santa Clara County: (408) 600-2760 San Mateo County: (650) 458-0140Santa Cruz County: (831) 325-0890Source Promoting and Prescribing Exercise for the Elderly http://www.aafp.org/afp/2002/0201/p419.html Fatigue: More Than Being Tired https://www.nia.nih.gov/health/publication/fatigue