Medicare Options All Seniors Should Know About
November 4, 2019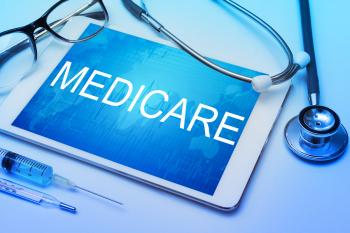 There are some things that all seniors, their family members, and their elder care providers should know about. One of those things is the Medicare options that are available to them. First, it should be known that there is an annual enrollment period for Medicare. During this time, seniors are allowed to change the Medicare plan they have and even change the prescription drug coverage they have, too. Seniors may want to do this to better fit their needs. There is Part A, Part B, Part C, and Part D plans that every senior and their family members should know about.
Part A
Part A is what they consider original Medicare. It will cover stays in a skilled nursing facility, hospital stays, and hospice care. Sometimes it will also cover home health care. The majority of people won't pay a premium monthly for their Part A Medicare coverage. If your loved one does not yet have Medicare Part A, but they qualify for it, make sure they get it right away.
Part B
Part B is also considered original Medicare. This is the insurance plan that will cover preventive services, medical supplies, outpatient care, and other services that are provided by doctors. The premium each month for this type of insurance will generally vary based on the individual's income.
Part C
Part C is the Medicare Advantage Plans. This part of Medicare will cover the same things Part A and Part B cover, as well as some other things. It will often cover vision, dental, and prescription medications. These plans are provided by the private insurance companies. These companies do contracts with Medicare, so they can still provide all the services that Part A and Part B offer. The Medicare Advantage Plans include Medical Savings Account Plans, Special Needs Plans, Private Fee-for-Service Plans, Preferred Provider Organizations, and Health Maintenance Organizations. Generally, the individual with this type of plan will have a premium to pay monthly.
Part D
Part D is also called Prescription Drug Coverage. This plan will cover prescription drugs that aren't included in the plans for Original Medicare. Part D is provided by many insurance companies, along with private Medicare-contracted companies, too. Individuals do have a monthly premium with these plans.
If you aren't sure what plans your loved one has, look at their Medicare cards to find out. You can also contact 1-800-MEDICARE, as well. Many times, there will be mailings sent out about information regarding different plans. This can be confusing to many seniors. You or the elder care providers may want to prevent the senior from seeing these mailings, so they don't get confused. Many seniors will get the mailings and switch their insurance plans because they think they have to. This can cause a lot of problems.
If you or your loved one is looking for Elder Care in Redwood City, CA, please call Familiar Surroundings Home Care.
Santa Clara County:
(408) 979-9990
San Mateo County:
(650) 353-9777
Santa Cruz County:
(831) 480-3990
Sources
https://www.medicare.gov/sign-up-change-plans/types-of-medicare-health-plans/medicare-advantage-plans/different-types-of-medicare-advantage-plans
https://www.medicare.gov/sign-up-change-plans/different-types-of-medicare-health-plans
https://www.medicare.gov/index