What You Need to Know About Medicare Open Enrollment
October 21, 2019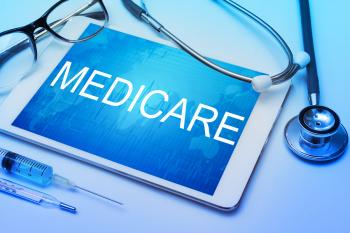 The open enrollment period for Medicare starts October 15 and runs through December 7. This is your aging relative's one chance per year to make changes to their Medicare plan. Since caregivers are often responsible for assisting their older relatives with financial issues, including medical claims, knowing more about Medicare open enrollment can help you to ensure your family member has the right plan for them.
What is Open Enrollment?
Open enrollment is the time of year that older adults can make changes to their Medicare plans. Some of the options they have during this time are:
Changing from Original Medicare to a Medicare Advantage plan.
Going from a Medicare Advantage plan to Original Medicare.
Choosing a different Medicare Advantage plan.
Choosing a different Medicare prescription plan.
The changes your older family members make during the 2019 open enrollment period are effective on January 1 of 2020.
It's important for caregivers to help seniors to review the plan they are on to see if it still covers everything they need. Medicare plans can change from one year to the next. Their costs can change as well as which procedures and medications are covered. In addition, the doctor's seniors can see may change as well. If the older adult's plan has changed so that it won't work for them anymore, it may be possible to choose another plan that won't cost them more or that might even cost less.
Your aging relative should receive an Annual Notice of Change (ANOC) letter. Caregivers should review the letter, so they are apprised of what's new for the year. Doing so will make reviewing the senior's plan easier.
What Should Caregivers Review?
There are a few key things that caregivers should look at when helping an older adult to choose Medicare plans during open enrollment. Some of the thinks to review are:
Premiums: Compare the 2020 premium to what the older adult is paying now. If it's going up, you may want to see if a lower cost plan will meet their needs.
Prescription Coverage: When reviewing prescription drug plans, it's important to look up each of the medicines the older adult takes to see if they are covered. Try to find a plan that covers all of them. Also, look at which pricing tier the medications fall into and how much they'll cost.
Out of Pocket Costs: Find out what the deductible, coinsurance, and copays are for plans you are considering.
Providers: Determine if the senior's current providers are covered under the prospective plan. You can even call their doctors to find out.
If you're confused about Medicare, there are plenty of ways that you can get help navigating open enrollment. One option is to contact the State Health Insurance Assistance Program (SHIPs) in the older adult's state. You can receive counseling about Medicare options, including personalized advice on plans that might be best for your aging relative.
If you or your loved one is looking for a Caregiver in Aptos, CA, please call Familiar Surroundings Home Care.
Santa Clara County:(408) 979-9990
San Mateo County:(650) 353-9777
Santa Cruz County:(831) 480-3990
Sources
https://dailycaring.com/medicare-open-enrollment-minimize-costs-maximize-coverage/
https://www.aarp.org/health/medicare-insurance/info-2018/medicare-made-easy.html
https://www.medicare.gov/blog/medicare-open-enrollment-time-to-pick-a-plan-0