Managing Medical Appointments During the Coronavirus Pandemic
May 19, 2020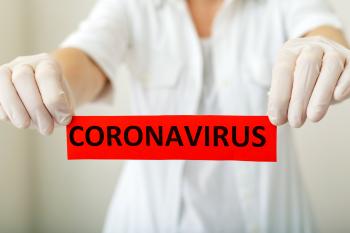 General medical needs don't just go away because there's a pandemic across the entire country. Your senior may still need to talk to or see her doctor, but that's likely going to be a different experience for her than it has been in the past. Here's some of what you and your senior need to know.
Contact Her Doctor First
Before going to your senior's doctor, whether it's an appointment that's been on the books for a while or not, contact that doctor's office. A lot may have changed during the pandemic and you need to know what the office recommends doing about whatever issues your senior is facing. If this is a new appointment, her doctor's office may have changed procedures.
Telehealth Solutions May Be an Option
One big change may be that your senior's doctor is taking new appointments via telemedicine solutions. This means that your senior will need to videoconference with her doctor to talk about health concerns and update her doctor on medical issues. This is a safe and secure way for your elderly family member to talk to her doctor about recurring or routine issues. More serious questions and issues may require a different type of appointment.
Remote Monitoring Options Are a Possibility
Remote monitoring, especially of vitals like blood sugar levels and blood pressure readings, may be a possibility that your senior didn't have available to her before. This is something that home care providers can help her with, too, if she's not comfortable operating some of this equipment on her own. This ensures that her doctor has the data necessary to make decisions about her healthcare.
If She Has to Go in, Follow the Office's Procedures
There may be a chance that your senior does still need to go in to see her doctor. The process may be new for you, though. Your senior may be instructed to wait in the car and a staff member will come out to screen her. This is a common practice now with many medical offices. Make sure that you and your senior understand what to do so you're prepared when you get there.
Keeping your senior healthy and safe is all part of what her doctor does on a regular basis. Those goals are the same during a pandemic, but the methods for meeting them may be a little different. Educating yourselves about what to expect is key.
If you or your loved one is looking for Home Care or Placement Services in San Jose, CA, please call Familiar Surroundings Home Care.
Santa Clara County: (408) 979-9990 
San Mateo County: (650) 353-9777
Santa Cruz County: (831) 480-3990