How to Make the Most of Home Care Assistance
April 14, 2023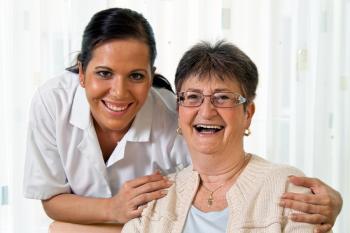 With home care assistance, seniors get personalized support and care right in the comfort of their own homes. It's really important that family caregivers help their aging adults to get the most out of working with senior care professionals. Putting together a process for doing just that is a lot easier when family caregivers follow some of these steps.
Keep the Lines of Communication Flowing
Communication is huge when it comes to caring for aging adults. Seniors and family caregivers need to keep the lines of communication flowing between them, and the same is true for everyone with home care providers. Ensuring that everyone is aware of needs, preferences, and concerns is important. When anything changes, it's crucial that everyone is on the same page. Checking in regularly and communicating updates ensures that seniors keep getting the best possible care.
Put Together a Care Plan
Without a care plan, it's difficult to ensure that everything that needs to be handled gets handled. Much of that plan might start with recommendations from the aging adult's doctor. But needs and preferences also make up part of the plan. Ideally, the care plan needs to be flexible, while still offering structure so that everyone involved knows what to expect.
Make Sure Expectations Are Clear All Around
Seniors might have some beliefs about home care assistance before they begin receiving help. Family caregivers might have some expectations beforehand, too. It's really helpful to make sure that everyone understands what home care assistance is there to do, how often they'll be there, and how they're going to help. Defining the services ensures that there aren't any misunderstandings.
Assess Needs and Adjust as Necessary
Even the best care plan needs to have adjustments made periodically. One of the biggest reasons to change a care plan related to home care assistance is that something has changed for the person receiving care. They may need help with transportation, additional assistance with personal care tasks, or more frequent visits. Sometimes seniors need a lot of help initially, especially when they're recovering from an illness. No matter whether they need more or less help, knowing that the assistance they receive is flexible can be a huge relief.
Keep Seniors Involved in Decisions
The best way to get the most out of home care assistance is to keep seniors involved in all of the decisions around receiving care. No one enjoys feeling left out of something that directly affects them, and aging adults are no exception. Keeping seniors involved and giving them as many choices as possible helps everything to run more smoothly.
Home care assistance is tremendously helpful for seniors and their family members, but it helps to have a few steps to follow in order to make sure that seniors are able to get the most out of the experience. Home care providers help seniors to age in place for as long as possible while maintaining independence and improving their overall quality of life.

If you or your loved one is looking for Home Care Assistance in Belmont, CA, please call Familiar Surroundings Home Care.
Santa Clara County: (408) 979-9990 in
San Mateo County: (650) 353-9777
Santa Cruz County: (831) 480-3990