Four Tips for Helping Confused Older Adults Anchor into Time and Place
October 20, 2020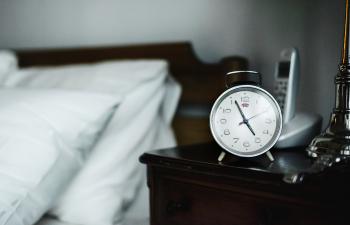 Your senior may start to develop confusion, particularly around time and place, for a variety of reasons. Cognitive changes and illnesses of the brain, like dementia, can cause your elderly family member to start thinking in ways you don't anticipate. It's important to get a diagnosis from her doctor to rule out big concerns, and then you may want to try some of these ideas to help her to manage those times when she feels out of sorts.
Clocks and Calendars Are Easy Tools to Add
It's easy to take clocks and calendars for granted when you're hyperaware of what day and time it is, but for someone who is having a tougher time keeping track, they're really handy. Find calendars that are easy to keep updated, either because there's something to flip or switch each day, or because you can cross off each day that's "completed." Clocks that are easy to read from across the room are just as handy.
Start Using More Reminders
Along with clocks and calendars, more types of reminders can be a good idea. If your elderly family member is comfortable using a smartphone or tablet, maybe start using automated reminders on an electronic calendar. Otherwise, notes on the kitchen counter and other places she's likely to see them can be helpful.
Try not to Switch up Routines that Keep Her Comfortable
If your elderly family member has started to face confusion more and more often, it's highly possible that she's developed some routines that are comforting to her. As long as those routines aren't interfering with anything else, do what you can to support them and her. Sometimes just the act of going through the routine can be calming when she is feeling out of sorts.
Labels Really Can Help
Something else to consider is that while time and place are frequent areas of confusion, there are ancillary areas, too. What's in that cabinet? What's behind that door? If your senior is forgetting things like this, she might find that frustrating and even upsetting at times. Labels on cabinets, drawers, and doors can be a helpful way for her to reorient herself.
If your senior is experiencing frequent confusion, bringing in elderly care providers may be helpful for her. Talk to her doctor about what else you can do, too. Even with serious cognitive changes, there may be medication or another treatment that can help.
If you or your loved one is looking for Elderly Care in San Jose, CA, please call Familiar Surroundings Home Care.
Santa Clara County: (408) 979-9990 
San Mateo County: (650) 353-9777
Santa Cruz County: (831) 480-3990