Four Tips for Encouraging Appetite in Someone with Cognitive Changes
September 28, 2021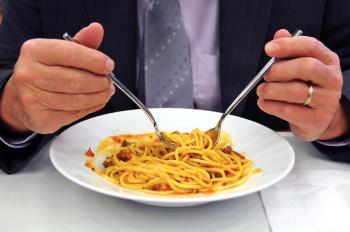 As your senior ages, it's possible that her brain is going to change, too. That can mean that some things that weren't difficult before, like getting her to eat a nutritious diet, are now a lot more complicated. These ideas can help if your senior is resisting eating or is choosing foods that aren't nutritionally the best choices for her at this stage of her life.
Make Meals More Interesting
The things that used to stimulate your senior's brain, and therefore her appetite, might be different now than they used to be in the past. Before, she might have eaten certain foods simply because she knew they were a healthier choice. But now she might need different incentive. Choosing colorful foods, especially fruits and vegetables, can help. So can trying some new herbs and seasonings. These can all entice your senior's senses, making her more open to eating.
Simplify Foods
It might sound contradictory to also suggest that you simplify meals and foods, but it does help. If you're offering your senior choices, make those choices between just two items rather than the entire fridge. Think about simplifying other aspects of eating, too. If using utensils is getting frustrating for your senior, try adding more finger foods to the menu to see how she responds to those.
Keep Meals Calm
When your elderly family member is overstimulated, that's going to interfere with her ability and her desire to eat. Keeping meals unrushed and calm can help so very much. Reduce distractions as much as you can if that's something your senior cooperates with. It can help a lot to enjoy meals with her instead of doing other things while she's eating.
Stick with a Routine for Meals
Routines are key for people who are experiencing cognitive changes. There's a lot that your senior can't really rely on any longer, but her routines can be there for her. Having help from senior home care providers can keep your senior on a steady routine that supports her needs. Home care providers can help with everything from preparing meals to ensuring that your senior is able to eat healthy foods on her time schedule.
It can be difficult to know exactly what your senior needs when she's going through changes to how her brain works. Senior home care providers can share their experience with you and assist with finding the right combination for your elderly family member.
If you or your loved one is looking for Senior Home Care in Santa Cruz, CA, please call Familiar Surroundings Home Care.
Santa Clara County: (408) 979-9990 
San Mateo County: (650) 353-9777
Santa Cruz County: (831) 480-3990