Graceful Aging Tips for Your Elderly Loved One
September 9, 2020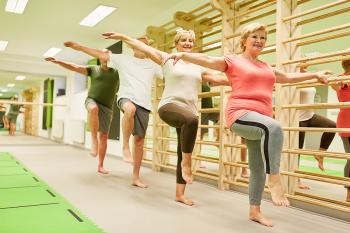 As your elderly loved one ages, you might start thinking about all the appointments you are going to need to take them to. You might have to take them to regular checkups, cancer prevention appointments, and so much more. With this being said, just because your elderly loved one is aging, that doesn't mean they have to be "old". There are some graceful aging tips that could help your elderly loved one to have a better quality of life.
Daily Exercising
One of the graceful aging tips that you should mention to your elderly loved one is daily exercising. When a person's body is stronger, they often feel more energized. In addition, research shows that those who exercise experience fewer health issues. If you want to help your elderly loved one to age better, remind them to exercise daily. Even if they only exercise for 15 minutes a day, this is much better than not doing any physical activity at all.
Mind Exercises
Your elderly loved one should be doing mind exercises regularly, as well. Over time, the mind gets affected. It is like a car and there is normal wear and tear. However, there are some mind exercises that can help to keep your elderly loved one's mind sharp as they age. They can do crossword puzzles, word searches, learn new things, read more often, write stories, and do other mind exercises. Keeping the mind sharp is a key to graceful aging.
Doing New Things
If your elderly loved one wants to age gracefully, they can make this happen by doing new things. You and senior care providers can help your loved one to find new interests and hobbies. Getting your elderly loved one to do something new can bring back their passion in life. It can help their brain and body to stay active, as well. Many elderly people who find new hobbies are able to stay living in their own home. If this is something you want for your elderly loved one, work on figuring out their interests today.
Passions Are a Must
If your elderly loved one is passionate about something, you should encourage them to indulge in it. For instance, if they enjoy plants, you should encourage them to garden. Even in the colder months, they can grow certain plants indoors. Having passions in life can make your loved one's life much more enjoyable.
Conclusion
There are so many ways that your elderly loved one can age gracefully. If you encourage them to follow the above-mentioned tips, you will find their quality of life is much better. They will be more likely to enjoy their life, stay stimulated, and have a better passion for life, as well.
If you or your loved one is looking for Senior Care in Saratoga, CA, please call Familiar Surroundings Home Care.
Santa Clara County: (408) 979-9990 
San Mateo County: (650) 353-9777
Santa Cruz County: (831) 480-3990
Sources
https://www.healthline.com/health/aging-gracefully