What Family Caregivers Should Know About Sundowning
October 13, 2020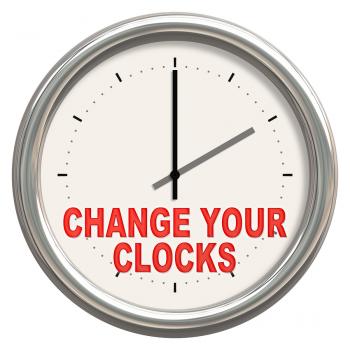 Clocks go back on November 1st. As Daylight Savings Time ends, older adults who have Alzheimer's often experience extra agitation. Sundowning is often the cause of this change. If you care for a parent with this form of dementia, sundowning can be frustrating. Here's what you need to know.

Why Do We Even Have Daylight Savings Time?

Daylight Savings Time was created to maximize daylight. In the winter when days are shorter, maximizing daylight can help reduce electricity consumption. It gives people with outside jobs more work hours in the light.

One of the first proposals was an etymologist who wanted extra daylight hours to collect insects after his workday ended. He proposed to shift the clocks two hours before and after summer. Not every country follows DST, but many do and it impacts sleep patterns for a bit and requires the body to adjust.

What is Sundowning?

Sundowning is seen in people with dementia and involves a pattern of symptoms that tend to hit at the same time of the day. It usually happens as the sun starts to set later in the day.

People who are sundowning may become agitated by the shadows in the room, deal with increased delusions, and lash out in unusual ways. You might find a parent with Alzheimer's becomes physically abusive, wanders more, or becomes especially anxious.

To overcome it, turn lights on before the sun starts to dip and creates shadows in rooms. You might need to turn lights on an hour before the sunset and leave them on until the sun is high in the sky each morning. You may need to add additional lights to prevent any dim corners.

Try to keep your parent on a routine. Get your mom or dad up at the same hour each day. Keep them active to prevent afternoon naps. Join your parent outside for a long walk in the mid-afternoon. Have dinner at a certain hour, settle down to watch a movie before bed, and go to bed at the same hour.

Help your mom or dad sleep through the night by limiting beverages a few hours before bedtime to lower the risk of the middle of the night bathroom trips. Eat meals far enough in advance so that digestion has started before your parent lays down.

If the signs of sundowning are present and are becoming challenging, talk to your parent's doctor. Medications to help ease anxiety may help with sleep and lower the risk of aggressive behaviors.

Make Sure You Have Time for Self-Care

One thing is especially important to family caregivers. Take breaks now and then. One of the easiest ways to do this is by scheduling professional caregivers. Call an agency and ask about respite care services.

Respite care gives you a chance to get away for a long walk, a few days off, or a vacation week. Use that time to unwind and take care of yourself. When you return, you'll be refreshed and ready for the care your parent needs.
If you or your loved one is looking for a Caregiver in Redwood City, CA, please call Familiar Surroundings Home Care.
Santa Clara County: (408) 979-9990 
San Mateo County: (650) 353-9777
Santa Cruz County: (831) 480-3990
Sources:
http://rsnz.natlib.govt.nz/volume/rsnz_31/rsnz_31_00_008570.html