Can Eating Problems Help You Spot Health Issues?
October 30, 2018

Some of the health issues your senior is facing may not be ones that she's likely to mention. If you're paying attention to her eating habits, though, you might be able to spot problems early.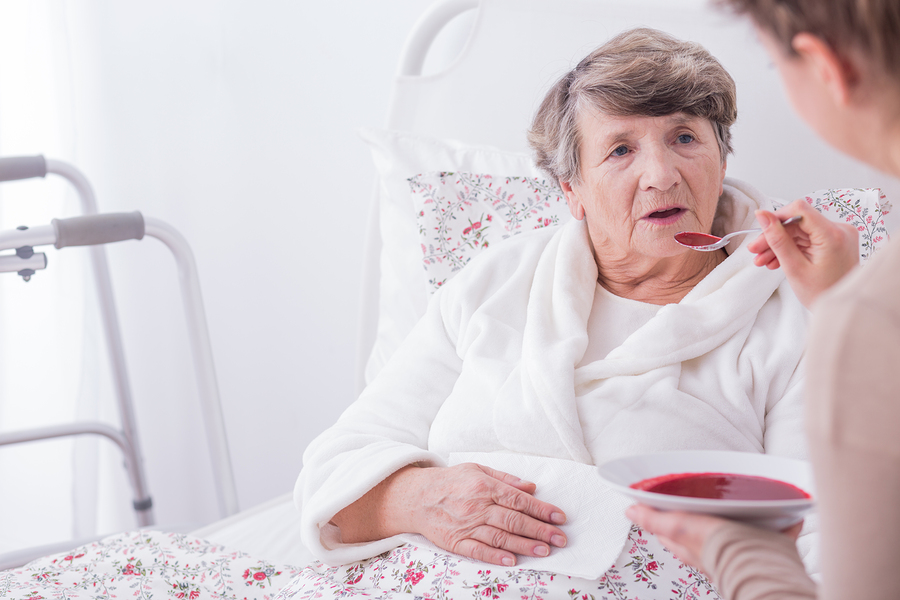 Senior Care in Los Gatos CA: Can Eating Problems Help You Spot Health Issues?Difficulty Chewing or Swallowing.Your senior might start to chew only on one side of her mouth or she might even seem to have stopped chewing altogether. Not chewing her food much at all is particularly dangerous because that makes choking much more likely. You might notice that your elderly family member needs a sip of something to drink with every bite to help wash food down her throat. All of these can be signs that there could be problems with her mouth or throat.Significant Decrease in Appetite.Appetite can change a lot as your senior grows older. If she suddenly never seems to be hungry, though, there may be other factors at play. Medication side effects can be a culprit, as can other issues, such as pain, trouble eating, and even depression. It's worth taking some time to determine what could be affecting your senior's appetite so that you can take the right actions.Decreased Fluid Intake.Often if your elderly family member isn't eating much, she's also not drinking as much as she should. The problem with this is that she can become severely dehydrated as a result. Drinking sodas and coffee during the day can offer a little bit of hydration, but they also contain caffeine and other ingredients, such as sugar, that aren't necessarily a good idea. Some of the signs of dehydration to watch for could include headaches, muscle cramps, and dry skin.Refusal to Wear Dentures.Dentures are not always the most comfortable assistive device your senior can use. But that's something that can be corrected by frequent visits to her dentist. If your elderly family member isn't using her dentures, it's really important to figure out why she's avoiding them. They might be rubbing and irritating her gums or causing issues in other ways. Make an appointment with her dentist to determine what can be done to help them to fit properly. As much as you might want to be, you can't always be there to see some of these signs and symptoms for yourself. Hiring senior care providers can help you to spot these types of problems before they contribute to severe malnutrition for your aging adult. Then you can put solutions in place, which might include having senior care providers help her to prepare the right foods to eat regularly.
If you or your loved one is looking for senior care in Los Gatos, CA, please call Familiar Surroundings Home Care.
Santa Clara County: (408) 979-9990
San Mateo County: (650) 353-9777
Santa Cruz County: (831) 480-3990