How Can You Tell if Someone Has Coronavirus?
April 7, 2020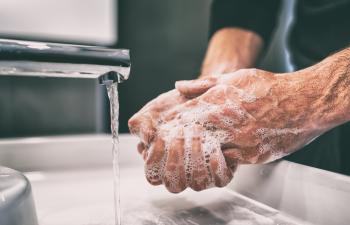 As a family caregiver, the last thing you want to do is spread COVID-19 to your parents. One thing that people are told is that if they've been around someone who tests positive for the virus, they need to self-quarantine for two weeks. If they have a fever, cough, and shortness of breath, they could have the virus and need to stay away from others and seek medical care.

How do you know if someone has coronavirus? Are there ways you can tell? The answer isn't as clear as you'd hope. Many people show symptoms. But, there are cases of people who have the virus not having the standard symptoms or having any symptoms. It's best to assume that anyone could have the disease and not realize it. Your attention should turn to the prevention of the spread.

Keep at Least Six Feet From Others

Many state governors have established self-distancing policies. Other than essential workers, people need to stay home. Work from home if you can. When you do need to go out for essential items like food and medications, you need to stay at least six feet from others. Curbside pick-up and home deliveries help with self-distancing.

Don't go to the register until the person who is there is leaving. You need to leave a distance of two shopping carts between you and other people at all times. Carry hand sanitizer and use it all of the time until you get home.

Wash Your Hands Often

Wash your hands constantly. When you get home from grocery shopping, wash your hands. Bring in the mail and wash your hands. Clean the home and wash your hands. Your hands may start to dry out. Use an unscented lotion to moisturize them after you've washed them. Don't stop washing your hands.

Hire Elder Care to Help Out in the Meantime

If there is a chance you could have been exposed to the virus, do not go to your parents' house. Stay home. Let elder care aides help your parents instead. Elder care agencies have protocols in place to ensure safety.

Elder care aides can temporarily take over the things you were doing to help care for your parents. They can cook and clean, pick up groceries and prescriptions, and provide companionship. It may be hard to let someone else help out, but it's important to focus on your parents' health. Call an agency to discuss making arrangements.
If you or your loved one is looking for Elder Care in Menlo Park, CA, please call Familiar Surroundings Home Care.
Santa Clara County: (408) 979-9990 
San Mateo County: (650) 353-9777
Santa Cruz County: (831) 480-3990